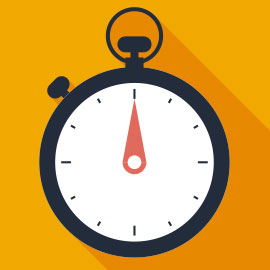 Winter 2017 Deadlines
As the fall 2016 term comes to an end, it's a good time to remember that several important dates and deadlines for the winter 2017 term are approaching.
Winter classes start Jan. 3 and final exams will take place April 6-24, including some Sundays. Students are advised not to make travel commitments during this time.
Adding and Dropping Courses
Instructions on how to switch tutorials are available online. If you're unable to add or drop courses, it may be because you have a hold on your student account.
Registration and drop/withdraw deadlines for 12-week courses are available online.
Jan. 5 is the last day to add first six-week course(s) and the last day to first drop six-week course(s) with no tuition charge. Feb. 16 is the last day to add second six-week courses and the last day to drop second six-week courses with no tuition charge. More information on six-week course deadlines are available online.
Late Registration Fees
The following outlines late registration fees for the winter 2017 term:
No registration fee if you are registered prior to Nov. 8, 2016.
As of Nov. 9: $58.03.
As of date term begins (Jan. 3): $81.73.
One week after term begins (Jan. 10): $106.49.
After final day to add courses (requires petition; Jan. 16): $131.33.
When Are Tuition Fees Due?
The first fee due date for each term typically happens one month prior to the start of term. The tuition fees due date for winter 2017 term is Dec. 15, 2016. More information on tuition and fees — including late registration fees and how to pay your tuition — is available online.
Financial Aid
Bursary program timelines and steps are available online. All bursary programs close at 11:59 p.m. on Jan. 19, 2017. Deadlines for the Ontario Student Assistant Program are available online.
Graduate Students
Jan. 16 is the last day for late registration and for adding winter term graduate courses. Winter term classes for graduate programs end April 10.
Students defending a dissertation, thesis or major research paper can submit their final copy along with the required documentation to the Graduate and Postdoctoral Studies Office by Jan. 31 for a possible full refund of winter term fees.
  
Applications to the Ontario Graduate Student Scholarship competition are due on Jan. 15. Scholarships include the Ontario Graduate Scholarship (OGS), the Queen Elizabeth II Graduate Scholarship in Science and Technology (QEII-GSST), and the Ontario Trillium Scholarship (OTS). 
 
Graduate students can receive support for research and conference travel by submitting a Travel Award Application Form to the Office of Graduate and Postdoctoral Studies (DAWB 1-102). Applications may be submitted after the event/travel takes place and up until the end of the term in which the event/travel took place.