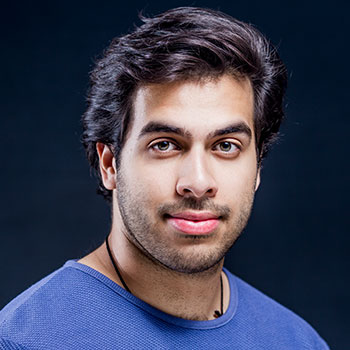 Going Digital with Global Studies
From the life of a student, Laurier gradate Yusuf Zine (2016) quickly became the producer, writer, and director of Innerspeak Digital Media, a multimedia content studio and production company in Toronto. Working at Innerspeak, Zine dedicates his time to telling untold stories in an innovative fashion. With a team of fellow artists and storytellers, Zine strives to bring these powerful narratives from the margins to the center.
Zine credits his degree in Global Studies (GS) for giving him the skills he needed to understand the world and the issues that permeate the globe. He explains: "The faculty and my fellow students in GS helped me break down the issues that are so close to my heart and deeply understand why they are occurring, what factors led to them, and what can be done to truly create social change." He combined his degree with a strong interest in digital media as well as involvement in various extra-curricular opportunities at Laurier.
After graduating from GS, Zine chose to continue his studies at Laurier and complete a Masters in Social Justice & Community Engagement (SJCE). Combining the two fields turned out to be the perfect mix for him. Zine reflects how SJCE helped him apply his undergraduate studies to community engagement and challenge the ways he thinks about social justice advocacy.
His advice to current and future Global Studies students is to be open, leave preconceived beliefs behind, and let the degree challenge what they know about the world and society. Not only should they challenge themselves but also their fellow students and professors thereby taking conversations to a new level and going behind the issue to find 'the untold story.'
One way, Zine suggests, for students to explore opportunities and get involved in global change is for them to find something they can connect to and are passionate about as he did through media at Innerspeak. But, he also cautions, throughout your degree and life, no matter how bogged down you may get about the world's issues, you have to try and stay optimistic. "That's the real challenge of GS."