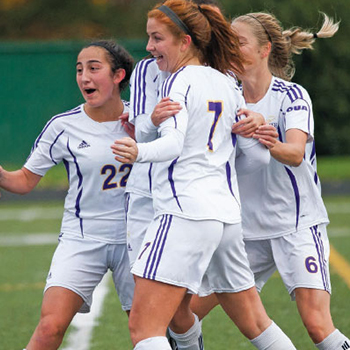 Calling all outstanding women of Laurier
Applications are now being accepted for recognition as the 2018 Outstanding Woman of Laurier.
Launched in 2006, the annual award recognizes a female student athlete who excels in the classroom and the community, as well as on the field of play.
Eligibility
Active on a varsity team or as a student leader in the Department of Athletics and Recreation.
A full-time female student not in year 1 of your program.
Had a minimum GPA of 7.0 in the 2016/17 academic year.
Volunteer in the community.
Demonstrate leadership and team sportsmanship skills.
The application deadline is Feb. 25, 2018 at 4:30 p.m.
If you have any questions, email Dawn Simons at dsimons@wlu.ca. For specific application details, email the Student Awards Office at studentawards@wlu.ca.