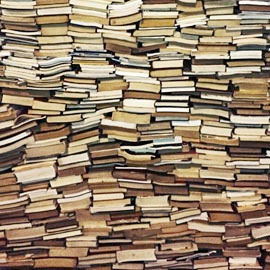 Writer-in-residence program
Are you a writer or podcaster? Are you seeking to hone your craft?
Emily Urquhart, Laurier's Edna Staebler writer-in-residence for winter 2018, is available to help you with your creative non-fiction, fiction, poetry and podcasting.
Urquhart launches her residency on Jan. 23 with a talk entitled "True Stories: Narrative Non-Fiction from Cave Painting to Podcasting."
The talk, at the Hawk's Nest in Laurier's Fred Nichols Campus Centre, begins at 7:15 p.m., with doors open at 7 p.m. The talk will be followed by a book signing and reception. There is no charge for the event and no need to register.
The event will also address how Laurier students can take advantage of Urquhart's residency. However, even if you can't make the talk, you will be able to speak to her and/or correspond with her about your own writing projects.
Urquhart will hold office hours from 2-4 p.m. Mondays and Wednesdays until March 23 at DAWB 2-138 on the Waterloo campus.
To make an appointment for a one-on-one writing consultation, contact eurquhart@wlu.ca or 519.884.0710 x3869. Page limits are five poems or 15 pages of double-spaced prose.
Urquhart will spend a week on Laurier's Brantford campus from March 5-9.