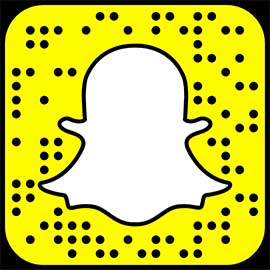 Upcoming Snapchat takeovers
It's going to be a busy month on Laurier's Snapchat account! Make sure to take part in these upcoming events by following our Snapchat stories at wilfridlaurieru.
Snapchat Takeovers
May 8, 2018: What You Need to Know About Spring Convocation
We will be chatting with Ceremonies and Events about what graduating Golden Hawks need to know for spring convocation. Stay tuned for details about tickets, parking and much more!
May 10 and 16, 2018: Field Course in El Salvador
Follow along on Snapchat as Laurier students get an opportunity to engage critically in an intensive international experiential learning field course in El Salvador. Led by Associate Professor Robert Feagan, students in this course will explore the theme of shelter as a human need and right, help to build community and north-south relationships, and examine the narratives of history, geography and political-economy in El Salvador. Students will also help with home construction activities to support the work of Habitat for Humanity El Salvador.
May 18 and 27, 2018: Field Course in Belgium and France
Laurier students participating in a Belgium and France field course, led by Associate Professor Peter Farrugia, will spend two weeks touring sites related to Canadians in the First and Second World Wars. They will visit battlefields, cemeteries, monuments and museums in various locations, including Ypres, Vimy, Passchendaele, Dieppe, the Normandy beaches and Bruges. As part of the course, students will walk the fields of battle, discuss the factors that led to success or failure and explore the ways in which these battles have been remembered.