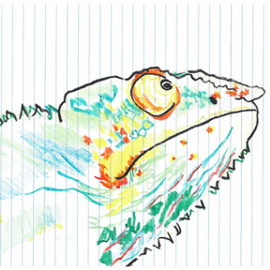 You shared, we listened. Updates to Laurier's Student Wellness Centres.
In response to student feedback, Wilfrid Laurier University has made updates to the Student Wellness Centres on its Waterloo and Brantford campuses.
"Student wellness is an important part of students' academic and personal success. We recognize that evolving student wellness needs require a complex service delivery model," said Leanne Holland Brown, dean of students at Laurier's Waterloo campus. "We're always grateful for suggestions from students – we invited student feedback and have committed to making improvements based on what we heard."
To gain more in-depth input from student groups, staff and faculty, as well as community members, the deans of students held focus groups and created an anonymous online feedback form earlier this year.
"The feedback we received centred around four key themes," said Adam Lawrence, dean of students at Laurier's Brantford campus. "We heard suggestions around confidentiality, access to mental health services, clarifying the scope of service at our Wellness Centres, and meeting the needs of our diverse student population. We've created a number of operational efficiencies and physical space improvements in response."
Increasing Confidentiality
Updates have been made to the Student Wellness Centre spaces to respond to confidentiality concerns, including physical improvements to the reception areas, such as visual and sound barriers to increase privacy. Reception and clinical staff will also be using written referrals and printed request forms where possible for initial registration rather than a verbal conversation to increase privacy during check in. To alleviate congestion and line-ups at the front desk, the Waterloo campus will also be piloting self-check-in kiosks. On the Brantford campus, an audit of the Wellness Centre space will be conducted to address continued growth as well as confidentially concerns. The centres are also testing online booking for roll out in 2019.
Access to Mental Health Services
A variety of improvements – ranging from increased staffing at the counsellor, mental health nurse and wellness-educator level, to expanded wellness education staffing and programming changes – have been made in response to feedback around access to mental health services.
In addition to increasing staffing levels, changes have been made to allow for more flexibility in appointment length to accommodate various needs, which will increase appointment availability. Similarly, moving toward a stepped-care model approach will allow students more access to care and follow-up, while accommodating those who require less-frequent check-ins.
Process improvements have also been made to increase access to services, appropriately direct students to the right care provider, and increase access to mental health support sooner: mental health nurses will provide initial screening for those who come to the Student Wellness Centres as well as those who have been referred. Streamlining processes with physicians and for procedures like pre-appointment bloodwork will also allow students' appointment times with counsellors to be used most effectively, and simple changes like installing printers in medical exam rooms will increase efficiency and reduce wait times.
More Clarity on Scope of Service
The Student Wellness Centre website and information pamphlets are being updated to make it clear to students which services are offered by the centres, and to direct students to resources and services provided by groups outside the university. Student Wellness Centre information will continue to be provided through a variety of channels, including open houses, information at Orientation Week, and through social media.
Meeting the Needs of a Diverse Student Population
The Student Wellness Centres will continue to explore access to community counsellors who would provide specific services to LGBTQ and racialized communities, and will continue to facilitate ongoing support and training for wellness centre staff. Resource lists have been enhanced to direct students to services in the community, such as dental, vision, etc., as well as for resources near the Kitchener campus for students who aren't able to easily access services in Waterloo.
In partnership with Laurier researchers, a project is currently underway examining service delivery models and inclusion-enhancing supports for LGBTQ students, which will be helpful in informing future changes and supports both within the Wellness Centres, as well as other areas of the university.
Share Your Thoughts
Finally, to maximize opportunities for ongoing student feedback, the Student Wellness Centres will invite ongoing feedback from students through a permanent online feedback form and other means in an effort to continually improve services. 
For additional questions related to this update, please email Karen Ostrander, director, Waterloo Student Wellness Centre or Cindy Wood, manager, Brantford Student Wellness Centre. 
Contact Us:
Karen Ostrander, Director, Waterloo Student Wellness Centre

Cindy Wood, Manager, Brantford Student Wellness Centre

E: cwood@wlu.ca