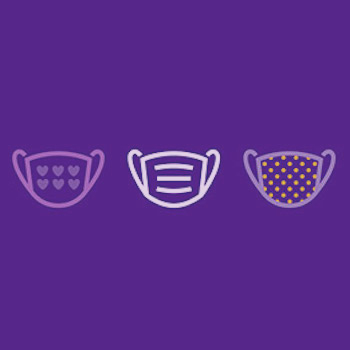 Safety tips for heading home this holiday break
As you're completing your exams and final assignments, many of you will be making plans to head home for the holidays and looking forward to a much deserved winter break!
Connecting with family and friends can be a wonderful support to help you rest and recharge before the winter semester. During this time, it is also important to keep in mind that the pandemic continues to put all of us at risk as we connect with loved ones.
Safety Tips
ICYMI: Brant County Public Health and Region of Waterloo Public Health recently took over our Instagram account and shared some really great tips for how to stay safe this holiday season. You can  still view the highlight to watch both stories.
Use these tips to keep your home community and the Laurier community safe as you travel this winter:
If you're unable to reduce close contact with others before returning home, limit close contact with others once you get home – especially seniors and individuals who are immuno-compromised or have underlying medical conditions.
Avoid social gatherings with friends from home or with others who may also be returning home from post-secondary institutions. Stick to close contact with only those in your household.
Know the rules and regulations of where you are going before you go.
If you are experiencing any symptoms, even mild ones, isolate yourself immediately and seek assessment and testing at a local assessment centre.
It's important to remember that just because you know someone, it does not reduce the risk of transmitting COVID-19. You can have and spread COVID-19 before you start showing symptoms.
International students who travel home will need to quarantine, and follow other institutional protocols, upon their return to Canada.
Mental Health
It's normal to feel worried, concerned or stressed during this time:
Take breaks from the news and social media.
Stay connected with friends and family to talk about how you are feeling.
Take care of your body – eat well, stay active and get plenty of sleep.
Make sure you take time to relax.
Looking Ahead: Winter 2021
Remember, this year the holiday break has been extended. Classes begin on Monday, Jan. 11 and the university itself will open on Wednesday, Jan. 6. Keep in mind this will impact other important dates and deadlines.
We hope that everyone has a safe and happy holiday and we can't wait to see you back after the break.