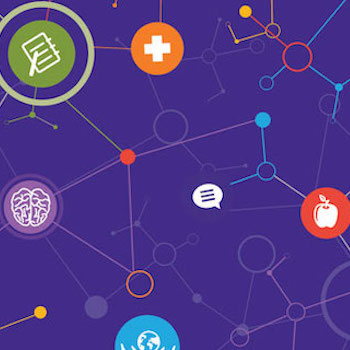 New Laurier certificate programs underpinned by impactful elective courses
Looking for compelling and dynamic elective courses to fill your timetable next year? Want to expand your education by earning a certificate in conjunction with your degree? Consider two new certificate programs offered by Laurier's Centre for Public Safety and Well-Being and the Faculty of Human and Social Sciences.
The Gladue Principles and Global Crime and Justice certificate programs can be added to any degree. If you are unclear about the credit weights of courses or how they will fit with your schedule, consult with Academic Advising for advice.
Note: Refer to the undergraduate academic calendar for official course descriptions and additional course information.
Gladue Principles (Winter term - ISHS200)
Offered in partnership with Laurier's Office of Indigenous Initiatives, this online course takes a comprehensive look at Gladue Principles of justice from a historical, contemporary, practical and critical lens. Learn more about R. v. Gladue, historical and contemporary contexts of colonization, restorative justice and more in this certificate program.
The Gladue Principles credit course is designed as a comprehensive examination of Gladue for students who anticipate careers in the legal, social, Indigenous rights and public safety sectors.
This is a 1.0-credit course offered over one term and students can register through LORIS (Gladue Principles is listed under Interdisciplinary Studies). Students who complete the credit course with a 70 per cent or higher grade are granted the Gladue Principles Certificate (non-credit) from the Centre for Public Safety and Well-Being in addition to receiving the credit on their transcript.
Global Crime and Justice
Laurier's Centre for Public Safety and Well-Being and the Faculty of Human and Social Sciences collaborated with the United Nations Office on Drugs and Crime (UNODC) to bring students the new undergraduate certificate program Global Crime and Justice.
Each online 0.25-credit course takes place over six weeks. The certificate program, which requires students to earn two credits, is open to honours or general undergraduate students and can be earned in conjunction with a degree at Laurier.
Four courses will be offered during the fall term and four during the winter term.
Introduction to UNODC Global Crime and Justice (Fall term - UNDC100)
This course introduces students to the UNODC and its role in the fight against illicit drugs and international crime. Learn about the three pillars of the UNODC program and the Education for Justice (E4J) program.
Illicit Misuse and Trafficking of Firearms (Fall term - UNDC202)
Framed by the UNODC's Global Firearms program, students will learn about the fundamental role firearms have in criminal and security contexts, including the illicit firearms trade.
Digital Technologies and Crime (Fall term - UNDC203)
Study the growing global problem of cybercrime through theoretical and practical perspectives. Topics may include legal and conceptual frameworks, digital forensics and technical cybercrime investigations.
Wildlife, Forest and Fisheries Crime (Fall term - UNDC204)
This course centres on the 2017 United Nations resolution on tackling illicit wildlife trafficking, exploring international responses to the causes and impacts of wildlife, forest and fisheries crimes.
Integrity and Ethics in Promoting Culture of the Rule of Law (Winter term - UNDC101)
Be introduced to the concepts of integrity and ethics, as defined by the UNODC. Topics that may be covered include ethical leadership; ethics, diversity and pluralism; integrity, ethics and law; and gender dimensions of ethics.
Crime Prevention and Justice (Winter term - UNDC102)
Learn about UN norms and standards in crime prevention and criminal justice as well as international applications of these principles, which may include studies of police accountability, prison reform, violence against women and alternative forms of justice.
Anti-Corruption (Winter term - UNDC200)
Learn about the concept of corruption within a global context, including public and private sector corruption, detection and investigation of corruption and more.
Counter-Terrorism (Winter term - UNDC205)
Explore key concepts relating to terrorism and counter-terrorism. Students will be introduced to the United Nations Global Counter-Terrorism Strategy, along with other key international instruments relating to global anti-terror efforts.