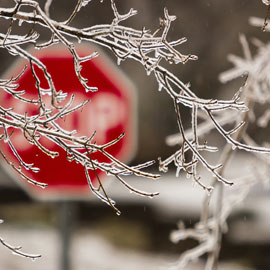 Update regarding severe weather days
The ongoing COVID pandemic has forced the university to rethink or change almost every aspect of its operations. In preparation for the possibility of severe winter weather, consultations were undertaken with groups across the university, including student leaders, to determine the best way forward.
Under normal circumstances, severe weather would cause Laurier to close its campuses and locations, including cancelling all online activities to limit the need for people to travel in potentially dangerous conditions. However, because the majority of academic activities are now being delivered remotely, driving conditions are less of a factor at this time.
As such, it has been decided that when there is severe weather:
Campuses and/or locations will close to everyone except for essential services staff, and all in-person academic activities will be cancelled.
Classes and other academic activities being delivered remotely will continue as scheduled.
This adjustment has been approved by the university's executive leadership team. The complete note regarding the temporary change to the implementation of the Severe Weather Policy can be found on the website.
It is recognized that severe weather days may bring additional challenges due to disruptions in other services such as schools, daycare and transportation. Those challenges will impact students, faculty and staff alike. Everyone is encouraged to lead with empathy and to accommodate individuals as needed.
Congratulations on your continued perseverance in this exceptional year. The fall term is nearly over. We appreciate the dedication it has taken to overcome the unique challenges confronting us at this time.