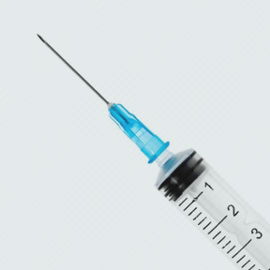 Flu shot clinic on the Waterloo campus
Each fall, the Student Wellness Centre holds an influenza immunization clinic on the Waterloo campus. In observance of COVID-19 safety restrictions, however, students must complete the COVID-19 Self-Assessment Questionnaire on Laurier's SAFEHawk app before attending their appointment.
Dates: Nov. 3, 6, 10 and 13
Location: Paul Martin Centre
To book an appointment, complete the Laurier Flu Shot Clinic Intake Form. Once the form is submitted, you will be automatically redirected to the appointment booking site.
All students will be required to show their badge of approval on the SAFEHawk app before their appointment.
More information:
Upon arrival to your appointment, you will need to complete the standard COVID-19 screening and have your temperature checked.
Bring your health card or UHIP card to your appointment.
You must wear a mask for the entire duration of your appointment.
Wear a t-shirt.
Be prepared to wait 15 minutes after your injection.
Students on the
Brantford campus
who are interested in receiving the flu shot should contact the
Brantford Student Wellness Centre
to book an appointment.