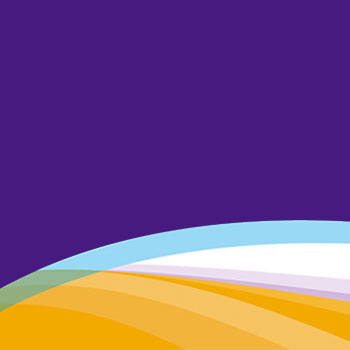 Welcome back, Goldenhawks!
Hello Goldenhawks!
A warm welcome back to everyone, and a special congratulations to our first-year students who have joined our Laurier community. We've started this year under unusual circumstances, but we've already clocked some amazing experiences as part of Orientation Week. Thank you to the many student volunteers who worked tirelessly to make it a success.
Transition to Laurier this fall likely looks and feels different. We know that all of you have been affected by COVID-19 in someway. The very real threat of COVID-19 is why we are not going to be together this fall and winter on campus, and the fastest and safest path to a full campus re-opening is for everyone to take responsibility for protecting themselves and those among us who are most vulnerable. The more we continue to prevent the spread of the virus, the sooner we can get back together.
All of you are important and valuable members of the Laurier community and also our local community. As the situation remains fluid, we want you to know that your safety and wellbeing remain our top priority. Laurier is built on a strong community commitment and so we hope that in the coming weeks and months we can continue to find and build ways to remain connected and safe. We urge everyone to enjoy the fall safely by respecting physical distancing requirements, wearing a mask where required, and respecting the limits on social gatherings. Please take the time to review your responsibilities as a member of the Laurier community and how you play an important role in keeping our entire community safe.
Staying connected will be more important than ever this year as we battle feelings of confusion, uncertainty, and isolation together. You've likely been following along on Social Media, but don't forget to reacquaint yourself with students.wlu.ca. It's had a facelift and is a great place to find help and learn about the many opportunities available.
For those of you we haven't met, as your Deans of Students, our team and offices are dedicated to delivering on what we call the "Laurier promise" – understanding our students, and helping foster conditions that best support academic achievement, personal growth, student well-being, meaningful support, and positive engagement. Please feel free to reach out anytime.
On behalf of the Laurier community, I wish you a successful, safe, and healthy term ahead.
Sincerely,
Kate McCrae Bristol
Dean of Students, Waterloo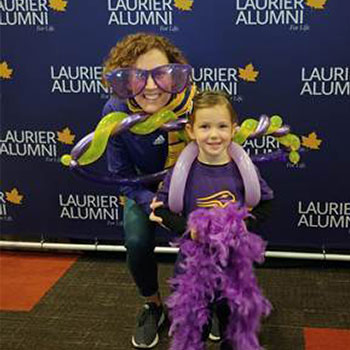 Adam Lawrence
Dean of Students, Branford