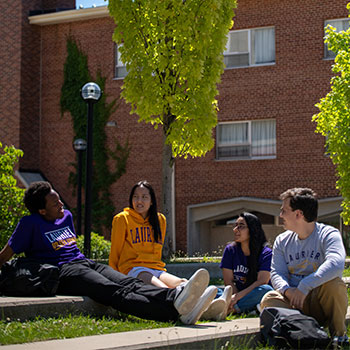 Mature and transfer student orientation day, Sept. 7
Are you a mature or transfer student (MTS) looking for an orientation experience? 
Not only can you attend anything from the Students' Union Orientation Week schedule, but there is also an orientation day just for you on Sept. 7! 
Complete our registration form to join us for the day. 
Check Out Our Events
Mentor Coffee Meet and Greet
10 to 11 a.m. | Waterloo: Quad | Brantford: Carnegie Basement Commuter Lounge
Come out and meet fellow Mature and Transfer students who are just starting their university journey as well as senior student mentors. Have the chance to talk over coffee.
Academic Programming Sessions
10 a.m. to 1 p.m. | Waterloo: TBD | Brantford: TBD
Stay tuned to hear the details about the academic programming provided by your students' union. 
Mayor's Lunch
1 to 2 p.m. | Brantford: Harmony Square
Put on by the O-Week team and the city of Brantford. Enjoy lunch with the rest of the 2022 cohort as well as delegates from the city of Brantford.
Shine BBQ
12:30 to 2 p.m. | Waterloo: Fred Nichols Campus Centre
Grab some great barbecue and support a good cause at one of the traditions of O-Week.
Campus Tours
12:30 to 4 p.m. | Waterloo: Meet in the Quad
2 to 4 p.m. | Brantford: Meet at Carnegie Basement Commuter Lounge
Join your MTS Coordinators on a tour of campus. There will be set stops but feel free to bring your class schedule and questions about any location around campus!
Mature and Transfer Student Reception
4:30 to 6:30 p.m. | Waterloo: Hawk's Nest
4 to 6 p.m. | Brantford: SCJ Building Lobby
Mingle with fellow students as well as student support staff from all across campus and get to know the people that will help shape your university journey. Close out your orientation day with light refreshments and appetizers. Significant others, supporters and children encouraged to attend.