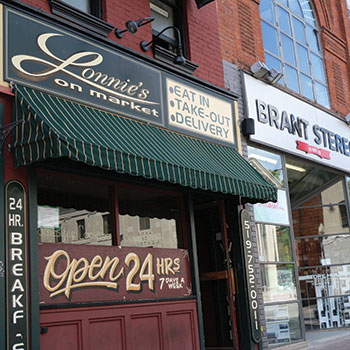 Get to know your cities: Waterloo and Brantford
As members of the Laurier Golden Hawk community, as Laurier students, you are also important members of the communities where our campuses are located, whether it's the City of Waterloo or the City of Brantford.
Take a moment to get to know your cities! Find out how you can become involved in the community, what kind of events are happening around town and which hotspots you may want to visit. You can also look into what city services are available to you and familiarize yourself with the bylaws that allow us all to operate as responsible community members.
Check out our experience guides for Waterloo and Brantford. These guides are geared towards our students as a starting point to find activities, entertainment, experiences and dining in our wider community.
For information about the City of Waterloo, visit waterloo.ca.
For information about the City of Brantford, visit brantford.ca.