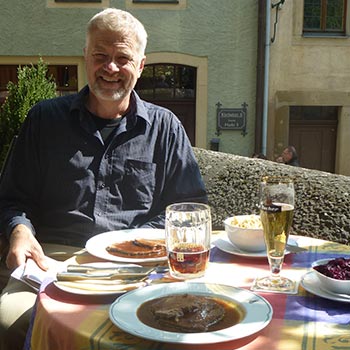 Congratulations to Professor Leonard Friesen
We learned this spring 2017 that Leonard Friesen has been promoted to full professor.
An expert in modern Russian history, Friesen came to Laurier's History Department in 1994 after teaching for several years at Conrad Grebel University at the University of Waterloo. The author of two books and numerous chapters in academic books and articles in refereed journals, Friesen has taught courses on Imperial Russia, the Russian Revolution, and the Soviet Union, as well as 20th-century Europe and International Relations (1891-1991).
He was also the founder of Laurier's Global Studies program in 2002 and served for several years as chair of that program, teaching its introductory course five times. Finally, he has led five non-credit study tours to Russia and the Ukraine since 2007, as well as his fourth-year History seminar on War and Memory in Summer 2012.
Congratulations, Len!