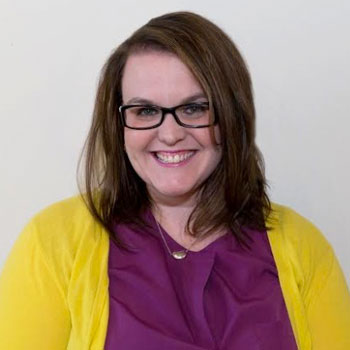 New faculty interview with Mary Chaktsiris
Assistant Professor Mary Chaktsiris joined the History department this year as the first Cleghorn Fellow in War and Society, a two-year appointment that involves teaching in the History Department and contributing to the activities of the Laurier Centre for Military Strategic and Disarmament Studies (LCMSDS). Her research interests include gender, the First World War, veteran's experiences, and identifications of "the enemy" in wartime Canada. We sat down with her recently to ask her to reflect on her first year at Laurier and discuss her future plans.
What did you do before coming to Laurier?
When I began my undergraduate degree at the University of Toronto, I majored in Political Science, not History. Like many other students, I changed my major; the courses I took about early modern history, gender and sexuality, the French Revolution, and even renaissance Florence captivated my interest and imagination. I vividly remember many of the primary sources I worked with in those classes – including early modern woodcuts! I then completed an MA at the Ontario Institute for Studies in Education (OISE) in Toronto, where I pursued new research interests. My master's thesis examined student publications during the Great War to better understand gendered expectations during wartime and societal pressures — including student reactions to them. I was part of a vibrant community of educators at OISE and learned about history education and pedagogy in new and interesting ways. I then went on to Queen's University in Kingston where I completed a PhD in History; my thesis examined the city of Toronto during WWI. I was president of the History Students' Association and received a teaching award for a course I designed and taught on Canadian military history. I also spent two terms studying abroad at Birkbeck College, University of London. After finishing my PhD in 2015, I worked at the Council of Ontario Universities (COU) on outreach, research communications, and policy.
What have you found to be the major differences between working in the public sector and the academic world?
The two sectors are connected, and perhaps that's why I see more similarities than differences. A firm grounding in history — and an understanding of the ways the past influences everyday life — has helped shape both my academic research and career experiences. Building familiarity with the broader policy mandates and strategic mandate agreements that influence higher education helped me better understand the sector and its unique challenges and opportunities at this time. Many of our students will end up in the fields of policy and government relations — and hopefully contribute to lively debates about the future of higher education and, specifically, the important impacts of the arts.
So, what is it that especially interests you about Canadian military history?
Relationships between war and society, and the ways societies militarize in different ways and at different times, is as fascinating as it is contradictory. The pressures of war, which in Canada often included and includes changing legislation and increasing the emergency powers of the state, provide rich context to discuss impacts of war on civil liberties, freedom of the press, and everyday life. In the contexts of the First and Second World Wars, for example, how do we balance the complications that a war fought in the name of freedom also introduced restrictive measures at home — and even taxation, in the case of the Great War? If you drop the descriptors from Canadian Military History it becomes just "History." As Margaret MacMillan reminds us, History can have both its uses and abuses.
What did you teach this year, and what will you be teaching next year?
I designed and taught  four new courses this year in the areas of war and society and digital humanities. These included "Warfare from Knights to the Thin Red Line" (HI220), which charted changes in societal and military organization in Europe from medieval forces and the crusades to regimented imperial armies and the colonization of North America. I also taught "The Great War and Its Aftermath" (HI360) and "War and Society" (HI 346B) that focused on Canadian experiences with war both at home and overseas. Lastly, I taught a Digital Humanities course: "Digital Editing and Online Publishing" (DH300) where, in partnership with the Laurier Archives and with the assistance of Dr Chris Nighman, students digitized historical texts using the WordPress platform. Next year, I will teach several of these courses again, as well as a new course on "War and Society in the West" (HI230).
What are your current research interests and what are you working on now?
I am currently preparing a manuscript for publication based on my doctoral research about Toronto, gender, and the First World War, and I'm also undertaking new research on veterans and their families using veteran's pension files digitized by the Through Veterans' Eyes project at the LCMSDS. These files and the letters from employers, friends, and family that often accompanied them, provide insight into the impacts of war throughout a veteran's lifetime – a context that will help inform current debates about necessary state supports for veterans and their families. I am also interested in researching innovative methods to teach history and develop strong critical thinking skills in students. In partnership with the Laurier Writing Centre, I am exploring how students can best develop their writing skills within history courses by using scaffolded assignments  that build up to a final research paper in stages with feedback from the instructor and peers.