 Award-Winning Faculty
2018 Donald F. Morgenson Faculty Awards for Teaching Excellence (Internationalization)
Stacey Wilson-Forsberg, Associate Professor, Human Rights and Human Diversity
Wilson-Forsberg is an educator who is deeply committed to internationalization in academia. Since she joined Laurier in 2011, she has broadened students' knowledge beyond Canada while developing their international competencies at home. In 2015, she created a Mexico field course that immerses students in communities to study with and learn from migrants and refugees. Her 'Internationalization@Home' initiative integrates students with English-language learners from the Laurier English and Academic Foundation (LEAF) program to build intercultural awareness and understanding.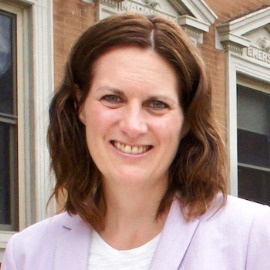 2021 Donald F. Morgenson Faculty Awards for Teaching Excellence (Internationalization)
Andrew M. Robinson, Associate Professor, Human Rights and Human Diversity
Andrew M. Robinson brings internationalization into every aspect of his work at Laurier. Over 17 years, he has forged strong relationships in local communities and around the globe, working with colleagues to create international internships in Ghana and hosting international events that bring people from around the world to Laurier's Brantford campus.
"All of my efforts to improve my teaching and to create opportunities for undergraduate students are answers to this question: 'How can I best serve my students?'" says Robinson. "Through the nomination process for this award, I was reminded of how many students and colleagues understand what I have been trying to do. For that, I am truly grateful and encouraged."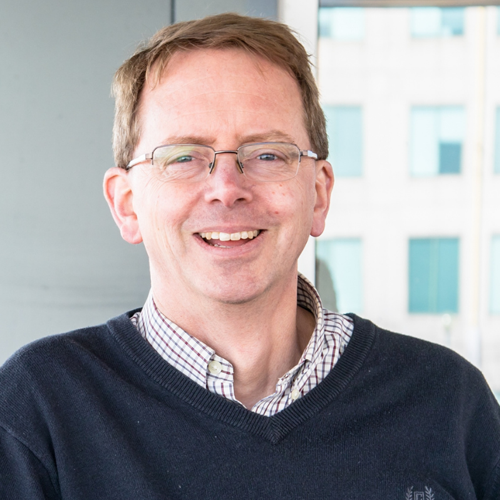 2023 Donald F. Morgenson Faculty Awards for Teaching Excellence (Internationalization)
Dr. Robert Ame, Associate Professor, Human Rights and Human Diversity and Criminology
Robert Ame is known for his deep commitment to the idea that "no single country has a monopoly over knowledge."
An associate professor in the Human Rights and Human Diversity program who has taught at Laurier for 17 years, Ame is known for being an exceptional mentor who creates learning environments that promote inclusive approaches to knowledge generation and sharing. A passionate scholar-activist, Ame encourages students to seek effective and actionable solutions to thorny real-world social problems, particularly in developing countries.
Ame was instrumental in laying the groundwork for a multifaceted international partnership between Laurier and Ghana. The partnership has led to student exchanges for close to 100 Laurier students and 20 Ghanian students, providing meaningful experiential learning opportunities including undergraduate internships, graduate work, research, and faculty and staff visits. Ame has taught courses remotely via videoconference so that Laurier students can work in real time with their Ghanian classmates.
As one letter in his nomination package says, "Dr. Ame has built meaningful international partnerships; created, designed and facilitated opportunities for Laurier students to participate in international learning opportunities; and mentored international students to pursue studies in subjects that contribute to capacity building in their home universities and communities."
Ame's ongoing SSHRC-funded research on the impact these partnerships have will help advance understanding of how to effectively internationalize education.