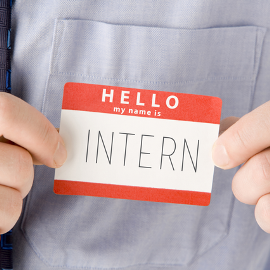 One left: Deadline extended: Call for Applications for Paid HRHD Summer Internships in Brantford (Summer 2019)
The Human Rights & Human Diversity program seeks applications from students interested in a paid summer internship working with a local non-profit. The organization involved in this initiative is:
Acknowledgement: These internships are made possible through the financial support of the Laurier Brantford Grants Program and the Office of the Dean of the Faculty of Liberal Arts.
Basic Details
The successful applicant will be employed as an intern. The internship will be for 35 hours per week for 16 weeks starting on May 6, 2019. Compensation will be minimum wage. Student must also enrol in HR391 (0.5 credit) during Spring 2019 as part of this internship.
Descriptions of the Internships
Lansdowne Children's Centre Foundation: Fundraising Internship
Reports to: Angee Turnbull, Director of Philanthropy
Job Description
Under the direction and supervision of the Director of Philanthropy, the Wilfrid Laurier University Intern will assist in most aspects of the Foundation's efforts. The Intern will be tasked with a variety of jobs, such as administrative work, grant writing, event planning and preparation, graphic design, social media management and research. Other tasks may be assigned in relation to ongoing events and fundraising.
Purpose of the Position
The purpose of interning at Lansdowne Children's Centre Foundation is to gain broad experience of professional fundraising in a non-profit environment. For students in the Human Rights & Human Diversity program, this is an opportunity to further grant writing abilities, develop a thorough idea of how the fundraising sector works, and work in a local non-profit organization. Students with a desire to obtain practical experience and explore future career options are encouraged to participate.
Eligibility Requirements
Each applicant:
must be a registered WLU student, enrolled full-time in an Honours or Combined Honours program; 
must have completed at least 13.5 credits of their program at the time the internship will take place (i.e., May 2019);
must have a minimum 7.0 GPA at the time of application;
must be eligible to work in Canada;
must be able to obtain a vulnerable sector policy check;
must enrol in HR391Canadian Internship/Field Placement during Spring 2019;
must be available to make a presentation to a class in September as part of the requirements of HR391;
must be willing, if called upon, to speak about their experience to potential donors during the following year.
Note: While prior completion of HR300 is not required for this position, preference will be given to students who performed well in HR300.
Application
Each applicant is required to submit the following:
an application letter (1-2-page max.). Please begin the letter by clearly stating which position you are applying for (or both, as the case may be). In this letter the applicant should clearly and directly address:
the eligibility requirements;
such other matters as:
your motivation for applying for the internship;
anything special you might bring to the internship: e.g., academic and other skills, achievements and experiences;
what you hope to get out of the experience (e.g. how you perceive the internship experience fitting with your education and/or future career and education plans); and
if applicable, demonstrated financial need.
a current résumé; and
two reference letters:
one from a professor who can speak to your qualities as a student; and
one from an someone who can speak to your qualities related to interpersonal and other workplace-relevant skills (this person would usually be an employer, but they could also know you through other experiences like sports or volunteering).
Applications due Thursday Feb. 28, 2019 at 4 p.m. to Dr. Robinson's Office GRH 129 (applications may be slipped under the door). We will start reviewing applications and conducting interviews after this date, but applications will be accepted until the positions are filled.
Questions? Please contact Dr. Andrew Robinson at 519.756.8228 x 5743 or arobinson@wlu.ca