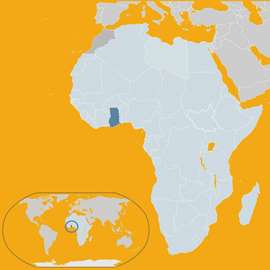 Call for Applications For Queen Elizabeth II Scholars Internships in Ghana: Summer 2017
Applications due: Monday, Nov. 14, 2016 at 4 p.m.
Summary
Wilfrid Laurier University seeks students interested in working as interns with Ghanaian governmental and nongovernmental organizations that address issues related to human rights. Potential organizations for hosting placements include:
Please note: This competition is specific to the Brantford campus. There is a separate competition for the Waterloo campus.
Basic Details
Each successful applicant will be out of Canada for a 100-day period (approximately from the end of May to late August) within which they will work over a 90-day period with one of the above (or similar) organizations. To encourage participation and increase accessibility, each successful applicant will be awarded a grant of $6,000 to help defray most of the costs associated with the internship.
Eligibility Requirements
Each applicant:
must be a registered WLU student in an Honours or Combined Honours program; while preference will be given to students in Human Rights & Human Diversity, students from all programs are encouraged to apply;
must be enrolled full-time and have completed the 3rd year (15 credits) of their program at the time the internship will take place;
must have a minimum 7.0 GPA at the time of application;
must be 35 years of age or under at the time of their application for the internship;
must be a Canadian citizen or permanent resident;
must, during the internship, be at the partner's office or field site for at least seven hours a day, five days a week (or 35 hours a week).
must return to Laurier in the fall term after the internship to complete academic credit associated with the internship (i.e., enrol in HR392 or approved equivalent);
must be available to participate in a public engagement activity during the Fall Reading week;
must not have participated in a previous funded internship through Wilfrid Laurier University;
must, if successful, commit to satisfying the following requirements:

a) participate in a pre-departure program;
b) sign Laurier International's Acknowledgment of Risk and Responsibility Form;
c) sign Laurier International's Agreement to Participate on Study Exchange Form;
d) participate in a debriefing/re-entry session after returning to Canada;
e) participate in public engagement activities upon their return to Canada;
f) any other requirements set by Laurier International.
The Application
Each applicant is required to submit the following:
an application letter. In this letter the applicant should address:

the eligibility requirements;
such other matters as:

i. your motivation for applying for the internship;
ii. anything special you might bring to the internship: e.g., academic and other skills, achievements and experiences;
iii. what you hope to get out of the experience (e.g. how you perceive the internship experience fitting with your education and/or future career and education plans); and
iv. if applicable, demonstrated financial need.

two letters of reference:

one letter from an academic (Laurier professor, TA, IA, or lab instructor); and
one letter from a non-academic (possibly leader of a group/club you are involved in, an employer etc.).
Applications must be submitted by Monday Nov. 14, 2016 at 4 p.m. to Mike Boylan, Coordinator Global Engagement Programming, Dalhousie Centre, 274 Colborne St., Room DC 135.