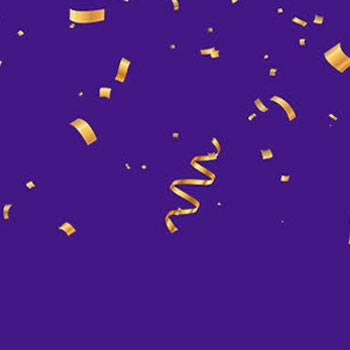 The time has come to celebrate the classes of 2020 and 2021 on campus
Laurier is delighted to be once again hosting in-person Convocation ceremonies in 2022.
Based on current Public Health guidelines, the nearly 10,000 alumni who comprise the graduating classes of spring 2020, fall 2020, spring 2021 and fall 2021 will be celebrated in-person, this Spring. We look forward to celebrating the successes of this exceptional cohort and welcoming them back to our campuses, while providing them with an opportunity to celebrate with their families, friends, classmates and the rest of the Laurier community.
Planning for these celebrations is under way. We will be sharing additional information as it becomes available. In the meantime, we have asked those graduates to take a moment to indicate their intention to attend and their preferences, which will aid us in the work ahead.
The spring 2022 graduates will be welcomed to an in-person convocation ceremony in June at the Sanderson Centre (Brantford Campus) or Lazaridis Hall (Waterloo Campus). Once the dates of the spring ceremonies are confirmed they will be posted to the Convocation and Graduation page on the students' website. All plans will adhere to public health guidelines in place at the time and are subject to change based on changing public health guidelines and restrictions.