 Enrolment Services FAQs
Updated: February 03, 2021
Laurier will continue to offer most courses online and virtually for the 2020/21 academic year. We continue to work together to identify aspects of programs and activities we can deliver in person, as aligned with public health requirements.
Details will continue to evolve and we will provide updates as information becomes available on the Remote Learning Hub.
Please direct any questions, comments or concerns you have to servicelaurier@wlu.ca.
Registration
Where can I find information about the credit option for Winter 2021?
Where can I find information about the credit option for Fall 2020?
Where is the Fall and Winter 2020/21 schedule?
Where can I find the Academic Dates and Deadlines (such as add or drop deadline, exam period etc.)
When will Fall 2020 grades be made official?
Grades will be made official late January 2021.

Once Fall term grades are made official, progression decisions are viewable under Official Grades in LORIS.
How do I change my program?
Each year in March and April LORIS opens for program confirmation. This is an opportunity where students can add or change their major or declare a minor - Changing Undergraduate Programs
Outside of March and April, more pressing program changes can be made through completing a Program Selection Form.
If you are interested in a competitive entry program, the Program Transfer Form will open in the new year with a May 1st deadline. 
When do I find out about the program change I requested?
If you have changed your program on LORIS between March and April, your program confirmation will be viewable mid-July. Progression decisions are viewable on LORIS under the Official Final Grades in LORIS
If you are changing your program through program selection form, you can view your updated program on LORIS.
If you have completed the Program Transfer Form, decisions will be communicated via your Laurier email account prior to registration for the upcoming academic year. 
When and where are the exam schedules posted?
Exam schedules for Fall term have been posted. Please ensure that you are looking at the correct tab for each of your courses. Exam dates may not be the same for all campuses. 
What is the difference between online and remote courses?
Online courses are created specifically for online instruction and have been collaboratively designed by a content expert and an instructional designer and digital media and educational technology specialists. Online course development is guided by instructional design strategies and makes use of pedagogically led technology. Online courses are intentionally developed for instructors and students to be separated by space (location) and/or time (often both).
Remote Learning, uses technology-enabled tools and software to facilitate course delivery when in-person instruction is not possible in response to the COVID-19 pandemic. "Remote" instruction is not directly comparable to "online course" instruction. The difference is not in the quality of the content, but in the design of content delivery.
How will I know if a course is taught online or remote learning?
Online courses would have a section of OC and instructional method of Online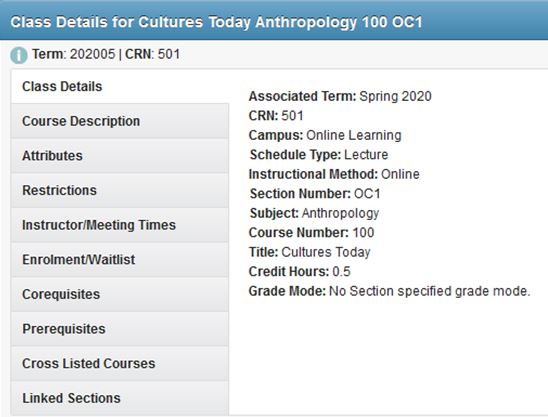 Remote courses show as offering the course on the days and times listed and the section would be a letter and instructional method Lecture - No buildings or room locations are noted as it is online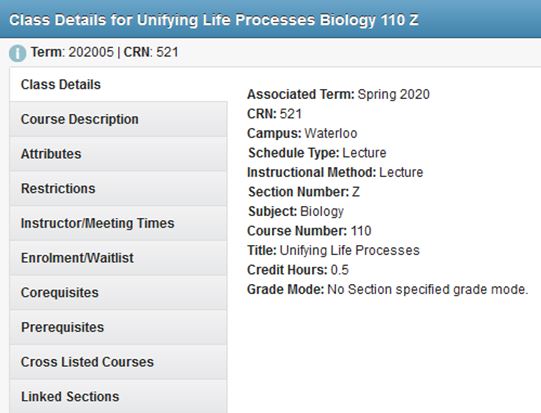 Do online and remote learning courses cost the same?
There has always been an additional charge for online courses. The fee is called OLAD (On-line Learning Admin Fee).

There is no extra fee for remote learning. 
Where can I get assistance with registration for the 2020/2021 Academic Year?
The Registration guide is a comprehensive site that contains many resources and information that will assist with the registration process.
Most courses will be delivered online, and we will work to identify aspects of programs and activities that we can deliver in-person, as aligned with public health requirements.

 

For further information please refer to our Registration FAQ for current students.
Where can I get details about convocation?
Is Service Laurier still producing official documents?
Yes, although Laurier has temporarily shifted its operations to a virtual environment that will contribute to the continuity of operations, while limiting social contact and group gatherings. As a result, some of our standard operating procedures related to Transcripts, Letters and Forms have been adjusted. 
How do I calculate my GPA if I have CR or WD grades in Winter 2020?
CR and WD grades are excluded from the GPA calculation. Your official GPA is available on LORIS, but you can also use the GPA calculator to determine how your current grades will affect your cumulative GPA.