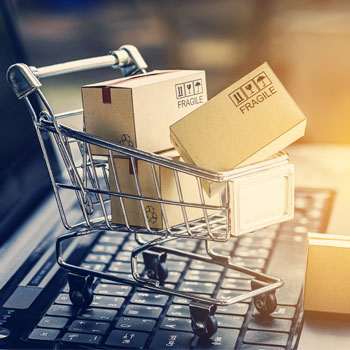 How to stay safe while shopping online
With the holiday season approaching, buying online can make your shopping experience easier. You can avoid hectic malls and long line-ups while shopping retailers from around the world.
Unfortunately, shopping online can also come with some risk, as it requires the exchange of sensitive personal and financial information.
Here are some easy ways to stay safe while shopping online:
Read reviews and do online searches about companies or sellers you are thinking of purchasing from. Searching "scam" or "complaint" along with the name of the retailer will usually surface any major issues other purchasers have experienced.
Many online purchases require the creation of an online account and corresponding password. Be sure to create a strong password for any online account, just as you would a personal email or any other type of account that you would not want hacked. We encourage you to avoid using your Laurier email account and credentials on your online profiles.
Consider how you are paying. Using a credit card is usually safer because of the built-in fraud protection. Other payment options like e-transfers or wiring money can make it challenging to get your money back.
Ensure your connection is secure before you pay. To do so, confirm that there is a lock icon and the word "secure" in the left side of the address bar, followed by "https" before entering any confidential information. This will help to ensure that information you enter is not intercepted.
Trust your instinct. If a deal seems too good to be true, it probably is.