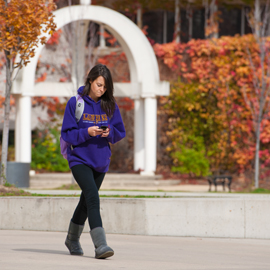 Protect yourself on social media
Social media platforms like Facebook and Instagram allow people to stay in touch, no matter where they are in the world, as long as there is a connection to the Internet. However, using social media platforms can come with risks.
Here are some ways that you can use social media platforms while protecting your digital identity and privacy.
Routinely review your mobile apps' permissions. You can customize permissions for each app to limit data access on devices.
Use private browsing tabs when searching the Internet.
Open or public Wi-Fi hotspots are not secure and you run the risk of exposing your information to third parties when you use them. Always avoid connecting to them, especially if you are using the Internet for confidential transactions, such as Internet banking.
Always use the most up-to-date operating system and the most current versions of your social media platforms. New releases include security patches that can fix known vulnerabilities that hackers like to exploit.
Passwords are integral part of online privacy. Create a strong password to keep your online information safe.
Do not use your Laurier email account for your social media accounts and use different passwords for each platform. This will help minimize the damage if any one account is compromised.
Unfortunately, using the Internet in any capacity does expose you to a certain level of risk. However, the tips listed above are proactive ways to help protect you and your information.
If you have questions or concerns about online privacy, please contact Laurier's Information and Communication Technologies (ICT) Service Desk at 519.884.0710 x4357.