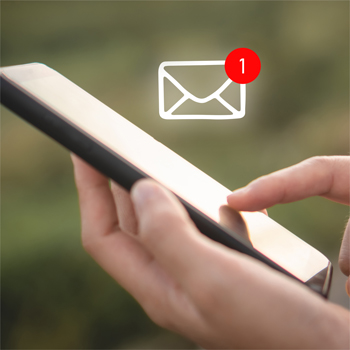 Beware of Covid-19 Phishing Scams
There have been a number of reports that individuals within our community have received phishing emails impersonating the Public Health Agency of Canada and the World Health Organisation. These scams have typically included the subject: "IMPORTANT: Coronavirus (COVID-19) [XXXXXX]" and are attempting to take advantage of the fear surrounding COVID-19. 
As always, we advise you to think twice before clicking on these links and consider the following:
Does it come from a strange email address or a domain name?
Does the email request that I download something or follow a link to an unknown website?
According to the
Canadian Anti-Fraud Centre
website, COVID-19 scams currently circulating include the following:
Private companies offering fast COVID-19 tests for sale.
Consumers purchasing large amounts of products and reselling them at higher prices.
Door-to-door fraudsters offering fake decontamination services.
Fraudsters posing as police to issue fines to consumers wearing masks.
Fraudsters urging people to invest in new stocks related to the disease.
Phishing, spear-phishing and other malicious email campaigns.
Fraudulent and deceptive online ads.
What to Do with a Possible Phishing Email
Report: Send an email to

 

reportspam@wlu.ca

 

forwarding the message you were sent. ICT can help confirm whether an email is malicious in nature.
Avoid: Do not download any files or follow any links from unknown sources.
Contact:

 

Contact the user directly by phone or in-person to verify the request.
What to Do If You Have Been Hooked
If you have been a victim of an email scam through your Laurier account, please contact ICT at
reportspam@wlu.ca
. If it was through your personal email account, please report it to
the Canadian Anti-Fraud Center
.​ We also recommend that you change the passwords to all of your important accounts as soon as possible.