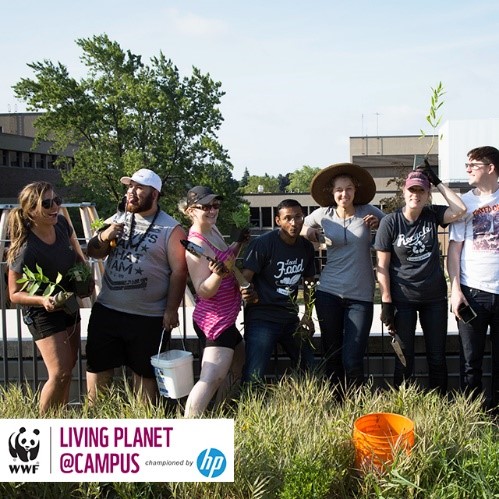 WWF Living Planet Leader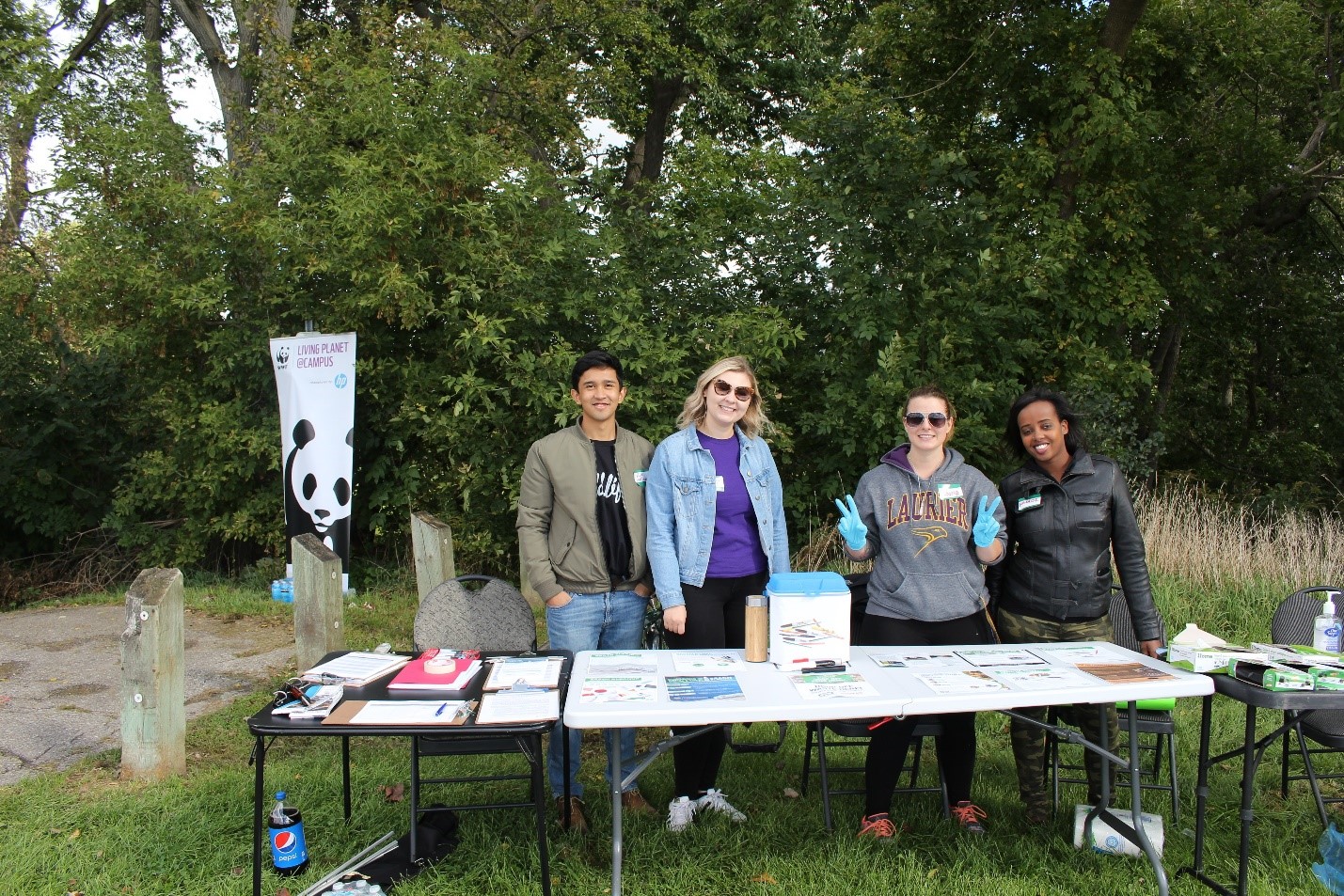 WWF Living Planet Leaders are helping to build a more sustainable Canada.
The Living Planet Leader designation recognizes the skills and experiences you amass while studying for your professional career that demonstrate your understanding and commitment to sustainability. Count yourself in and help deepen the practice of sustainability on your campus.
Requirements
Living Planet Leader is a self-guided certification. You can make it your own, finding opportunities on campus and in your community to make a difference. It will enhance your professional resume and further recognize your campus achievements as they relate to sustainability. You must complete actions in:
Campus, community or global volunteerism

You contribute 40 hours or more to projects and organizations related to sustainability

Personal application of sustainability

Record at least 40 actions in the sustainability checklist

Application of sustainability in academic

You explore ways to apply sustainability principles within your area of study

Leadership and teamwork

Complete and submit at least one practical experience that shows you're a team player or leader
How to Get Started
Step 1 - Sign-up: Sign in to Living Planet @ Campus and register to begin your journey to becoming a Living Planet Leader.

Step 2 - Make it your own: Adapt the program requirements across the four categories to suit your interests and opportunities available on your campus, in your community and beyond. You can also lead your own activities.

Step 3 - Count yourself in and record your efforts: As you complete the requirements, submit your results to your Living Planet Leader profile, recording your progress.

Step 4 - Complete and submit requirements before the deadline: All category requirements must be completed and submitted within three months after your final academic semester.

Step 5 - Link Living Planet Leader to your resume and LinkedIn: As a Living Planet Leader, you will be recognized and listed on the Living Planet @ Campus website. You can include the certificate on your resume and add the Living Planet Leader badge on your online CV.
For more information, please contact Katarina - the Outreach and Programs Coordinator with the Sustainability Office!