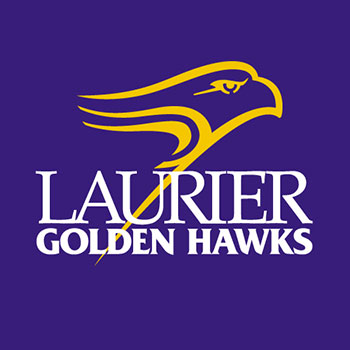 Athletics and Recreation is Here for You, Online
Golden Hawks, we know you're wondering about what the fall term will look like for Athletics and Recreation following the fall term announcement. Here is what you need to know.

You can continue to follow our developments on our COVID-19 Update page.
Closures and Cancellations
Facilities Remain Closed During Stage 3
The Athletic Complex and University Stadium in Waterloo will not be opened immediately as part of the Ontario government's stage 3 recovery plan. Check back for more information about Laurier Brantford YMCA.
We continue to review the conditions of a stage 3 opening to determine the viability and timeline of reopening our facilities. The health and safety of our members continues to be our top priority. Laurier remains eager to welcome the community back to our Athletics and Recreation space as soon as it is practicable to do so, and in alignment with public health and university guidelines.
Fall 2020 Sports Season is Cancelled
Ontario University Athletics (OUA) and the Ontario Colleges Athletic Association (OCAA) announced the cancellation of all OUA and OCAA-sanctioned sports programming and championships up to Dec. 31, 2020. These decisions were not made lightly and were established in consultation with provincial public health guidelines and with the health and well-being of student-athletes and all OUA/OCAA participants at the forefront. The Department of Athletics and Recreation will now focus on supporting our student-athletes as they digest the impact of this announcement while preparing the next steps, once permitted, to allow student-athletes to return to train, keeping their well-being as the key priority.
Learn more about the cancellations on the OUA website and the OCAA website.
Events are Cancelled
As we continue to follow the provincial guidelines around large gatherings, the following events are cancelled:
In-person instructional programming and classes.
All intramural and extramural programming.
All club activities (on- or off-site).
All interuniversity participation (on- or off-site).
Stay Active at Home
Did you know that you can still workout with us even though you're not on campus? Connect online with Laurier Golden Hawk Recreation daily through their Zoom Fitness programming.
Access these 30-minute classes, Monday to Friday, using Zoom ID: 748 095 2993.
Stay Connected With Us
Even though our facilities and in-person programming are closed, you can still find motivation from us on social media.
Athletics (Varsity)
@WLUAthletics
Wilfrid Laurier Golden Hawks
@wluathletics
laurierathletics
Athletics and Recreation
@WLURecreation
@lbrecreation
Laurier Golden Hawk Recreation
Laurier Brantford Athletics & Recreation
@wlurecreation
@laurierbrantfordgoldenhawks
Tasty Tuesday
See what the team is cooking up and try out one of their recipes.
Thoughtful Thursdays
Find motivation and encouragement with our Thoughtful Thursdays' posts. Find something new each week.