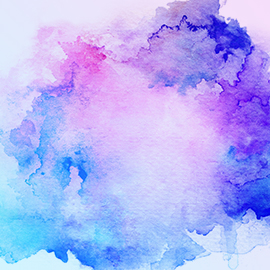 Laurier issues new student-focused gendered and sexual violence policy and procedures
Wilfrid Laurier University has issued "Gendered and Sexual Violence Policy and Student Procedures" as part of its ongoing efforts to address gendered and sexual violence and support Laurier students who have experienced it.
The student-focused policy outlines how the university will respond to gendered and sexual violence experienced by students, and ensures that students are aware of and have access to appropriate support services and accommodations.
"The university is committed to fostering a culture of consent where gendered and sexual violence is unacceptable and is not tolerated in any form," said Lynn Kane, manager, gendered violence prevention and support. "This means that we are focused on supporting survivors with compassion and respecting their right to make decisions about how they proceed in addressing their own experiences."
For students who have experienced gendered violence, the policy and procedures explain the differences between disclosing gendered or sexual violence, reporting an incident and registering an official complaint, along with the associated steps, supports and any limits to confidentiality. Victims or survivors will be kept informed about the steps taken following information they have shared. A first step for students can be contacting Laurier's sexual violence support advocate, for assistance with support services.
The policy also outlines the university's continued commitment to education, prevention, support and accountability, including promoting positive bystander behaviours, challenging myths and the normalization of sexual violence, and recognizing that gendered violence impacts some populations more than others.
Students' voices were extremely important in developing the policy. In addition to the consultations that took place with student groups and survivors last spring during the policy development, all Laurier students were invited to discuss the draft policy and procedures and to share ideas and thoughts for consideration before the policy went to the university's Board of Governors for approval on Nov. 24. Student feedback was considered and incorporated into the final policy and procedures document.
Visit Laurier's website for more information about Laurier's gendered violence prevention and support initiatives, or contact Lynn Kane, manager, gendered violence prevention and support, at lkane@wlu.ca.
For assistance navigating sexual assault support services on and off campus, contact Laurier's Sexual Violence Support Advocate, Sarah Scanlon at sscanlon@wlu.ca. To book an on-campus appointment with a counsellor from the Sexual Assault Centre of Waterloo Region, contact intake@sascwr.org. To book an appointment with the Sexual Assault Centre Brant's sexual violence counsellor and advocate, contact Hayley Moody at hayley@sacbrant.ca.
Key Elements of the Gendered and Sexual Violence Policy
A commitment to survivors and a statement of survivors' rights (including that they will not be blamed, that they will be offered support and accommodations, be informed about options and processes, and that whenever possible, they get to make decisions about how they proceed in addressing their own experiences).
A commitment to education and principles of that education (including a commitment to fostering a culture of consent, promoting positive bystander behaviours, understanding intersectionality, challenging myths, and developing an understanding of trauma).
A description of confidentiality, scope, and principles that the procedures should follow.
Key Elements of the Gendered and Sexual Violence Student Procedures
Procedures apply to students only.
Outlines the difference between a disclosure, report, and official complaint and any key contacts for each option.
Describes a voluntary accountability process which, when all parties agree, may include: facilitated discussion, safety planning and agreements, anti-violence/anti-oppression/consent education and training, a recognition of impact statement or letter.
Describes how to file an official complaint and the steps the deans of students will take following receipt of an official complaint.
Outlines potential interim measures when immediate action is required for the safety of the complainant or campus community. Interim measures may include: trespass, restricted access, suspension.
Describes the elements of an investigation and the sanctions if there's a finding of a breach of the policy.
Describes potential sanctions including: disciplinary warnings, restrictions or denial of services, behavioural contracts, educational programs, suspension or expulsion.
Describes the appeal process including: under what conditions an appeal will be accepted, the appellants, and information about the appeal committee.