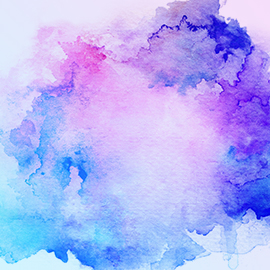 We want to hear from students about Laurier's draft Gendered and Sexual Violence Policy
The Province of Ontario's legislation requires every university in Ontario to have a stand-alone policy and procedure on sexual violence. Laurier is in the final stages of drafting its Sexual Violence Policy and procedures. The policy and procedures working group of Laurier's Gendered Violence Task Force is now asking for feedback from students.
Key elements of the draft policy and student procedures are listed below or you can also read the full draft of the Gendered and Sexual Violence Policy.
Students' voices are extremely important to this conversation. All Laurier students are invited to discuss the policy and procedure and to share ideas and thoughts for consideration. All consultation participants have the option of participating in a one-on-one in‐person meeting, a town hall forum, and/or to submit a written response after reviewing the policy and procedure.
The policy and procedures working group members involved in the town hall forum will be open to listening to all perspectives and stories and will do their best to ensure participants feel heard, and are heard. The town hall forum will be focused on policy and procedure feedback and are not focused on receiving or responding to reports of sexualized violence. Students who would like assistance navigating experiences of sexual violence can contact Sarah Scanlon, Laurier's sexual violence support advocate at sscanlon@wlu.ca for support and advocacy support.
Working group members aim to provide conditions that are as comfortable as possible for students during the meeting and discussion. Additional support resources (for example, a counsellor) can be present during a consultation meeting, and if students prefer a specific location for a one-on-one meeting, arrangements can be made. 
Consultation Opportunities
Drop-in Consultations
Attend a consultation with Lynn Kane, manager, gendered violence prevention and support at the Diversity and Equity Office.
Brantford: Oct. 31 from 4 p.m. to 6 p.m.
Waterloo: Nov. 1 from 2 p.m. to 4 p.m., Nov. 2, noon to 2 p.m.
Attend a consultation with Sarah Scanlon, sexual violence advocate at the Diversity and Equity Office.
Brantford: Nov. 2 from 2 p.m. to 3 p.m.
Waterloo: Nov. 1 from 2 p.m. to 4 p.m., Nov. 3 from 11 a.m. to noon.
Town-hall Forum
Brantford: Nov. 2, GRH 207, from 5 p.m. to 6:30 p.m.
Waterloo: Nov. 3, Arts 2C15, from 6 p.m. to 7:30 p.m.
Kitchener: Nov. 1, FSW 201, 12:30 p.m. to 2 p.m.
For alternate arrangements, please contact Lynn Kane at lkane@wlu.ca prior to Nov. 4.
Key Elements of the Gendered and Sexual Violence Policy
Commitment to survivors and a statement of survivors' rights (including that they will not be blamed, that they will be offered support and accommodations, be informed about options and processes, and that whenever possible they get to be integral decision makers in cases related to themselves).
Commitment to education and principles of that education (including a commitment to fostering a culture of consent, promoting positive bystander behaviours, understanding intersectionality, challenging myths, and developing an understanding of trauma).
Description of confidentiality, scope, and principles that the procedures should follow.
Key Elements of the Gendered and Sexual Violence Student Procedures
Procedures apply to students only.
Outlines the difference between a disclosure, report, and official complaint and any key contacts for each option.
Describes a voluntary accountability process which, when all parties agree, may include: facilitated discussion, safety planning and agreements, anti-violence/anti-oppression/consent education and training, a recognition of impact statement or letter.
Describes how to file an official complaint and the steps the deans of students will take following receipt of an official complaint.
Outlines potential interim measures when immediate action is required for the safety of the complainant or campus community. Interim measures may include: trespass, restricted access, suspension.
Describes the elements of an investigation (possibility for internal or external investigators) and the sanctions if there's a finding of a breach of the policy.
Describes potential sanctions including: disciplinary warnings, restrictions or denial of services, behavioural contracts, educational programs, suspension or expulsion.
Describes the appeal process, including: under what conditions an appeal will be accepted, the appellants rights (to appear, call evidence, make oral representations and cross-examine), and information about the Appeal Committee.