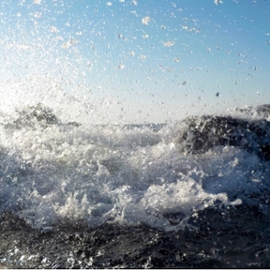 #RTW: Winter Wellness Workshops
Ride the Waves of student life with our skill-building workshops designed to offer practical tips for increasing resilience, managing stress, and developing skills to cope with the turbulence of life.
Ride the Wave workshops are free for all registered students, and registration is not required.  Find the Wellness Education Centre below the Student Wellness Centre and down the hall from Veritas Café.

Schedule
January 16/17 ~ Emotional Regulation: Join us to talk about strategies to increase resilience, awareness, and emotional control.

January 23/24 ~ Consent and Healthy Relationships: Healthy relationships are essential to wellness.  Join us to talk about respectful relationships, how to maintain wellness within them, and how to cope if they end.  We will also talk about having  positive conversations about consent and the importance of personal boundaries.

January 30/31 ~ Coping with Difficulty for Thrive Week: Everyone experiences times when challenges build up and overwhelm.  This workshop offers simple but effective strategies to help you develop distress tolerance skills in order to cope when times get tough.

February 6/7 ~ Self-Care and Resilience: Learn how your habits can impact your sense of well-being and your ability to cope throughout the day.

February 13/14 ~ Meditation: Mindfulness meditation can help reduce rumination and over-thinking, which can reduce stress and anxiety.  Learn about meditation and participate in an introductory exercise.

February 27/28 ~ Roommate Communication and Conflict Resolution: This workshop addresses some of the common disputes and communication issues that can arise between roommates. Students will learn ways to communicate efficiently, and  develop skills for handling conflict effectively. Students will get practical communication techniques that can be applied to roommate relationships, as well as other relationships in their lives.

March 6/7~ Food and Your Mood: The food we eat impacts our physical health and our mental wellness.  Learn tips for eating well, managing emotional eating, and preventing yourself from becoming "hangry."

March 13/14 ~ Social Media and Mental Health: In this workshop, we will discuss how social media can impact mental health, ways to set boundaries on social media use, and healthier ways of thinking about the role of social media in our lives.

March 20/21 ~ Gratitude: Gratitude and creative activities help you recharge during busy times.  Take some time for yourself, and join us for a creative activity that is focused on gratitude.

March 27/28 ~ Exam and Performance Anxiety:  Learn ways to handle performance anxiety, improve your mental game, and find inner calm during midterms and exams.