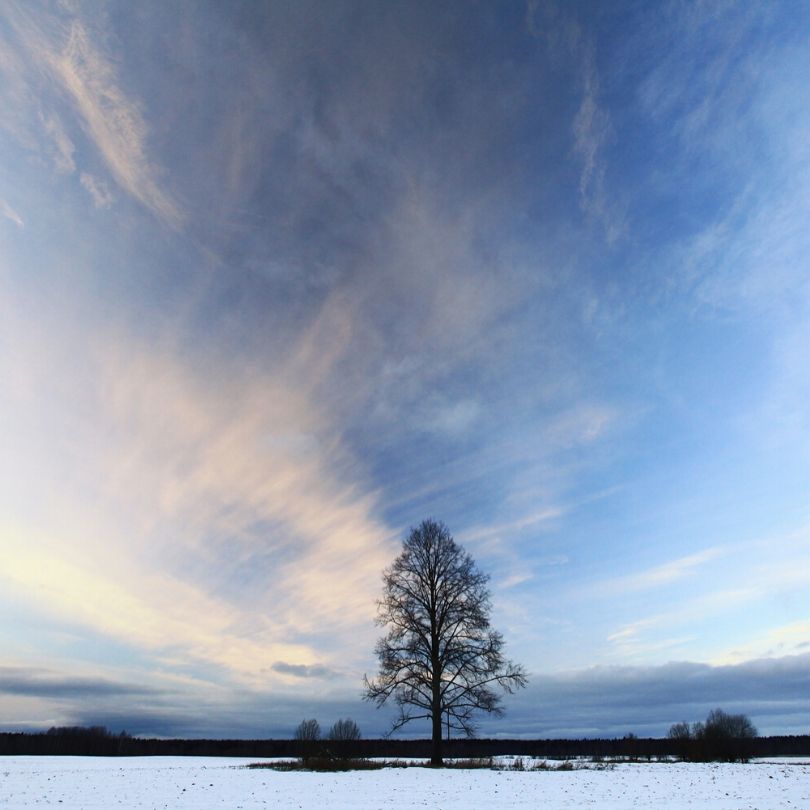 COVID-19 and Grief
By Debbie Sedlmeir, MSW, RSW
June 2, 2020
Grief is the experience of emotions when we have lost something.  Today we are grieving our loss of liberty and responsibilities, and the predictability of our previous lives.  Emotions can vary from feeling overwhelmed to empty and numb: feeling sad one moment and experiencing fleeting joy in another.  Many of our emotions are difficult to name.   We know the world has changed, we know the change is temporary, and we know that things will be different.  The world is grieving collectively, and we are not used to this grief reaction. 
One of the types of grief we are experiencing is anticipatory grief.  We are uncertain about the future and are waiting for the other shoe to drop.  Anticipatory grief may manifest as hypervigilance, including unrelenting anxiety and feeling overcome.  Our primeval mind is sure that there are bad things happening even if we don't see them.  This makes us feel unsafe.  There is grief here on both a micro and macro level.  Feelings of immortality and the mortality of our loved ones may be a frequent concern.  We are not certain what we've lost or what we could lose in the future.
Some of us may be coping with the grief and loss of someone we know or love because they have died.  The grief caused by death is complicated at this time by the loss of rituals and social processes that normally serve to offer comfort.  It may be helpful to journal or to share memories with others who may have had a relationship with the person who has passed on, and it is essential that you reach out for support.  Emotions surrounding death may be deeper than if it had occurred prior to COVID-19.
There is a theory that grief occurs in stages.  You don't have to experience them in a specific order or even all of the stages.  These stages are not dictating our grief process but can serve as a blueprint for understanding how we are feeling and behaving.  Everyone experiences loss individually, but it may help to label the emotions you are experiencing:
Denial is the rejection of the obvious: COVID-19 won't affect me because I am young and strong.
Anger often results in blaming others or refusing to obey the rules as a way of overcoming fear and gaining a sense of power: you're making me live with my family instead of at school where I have freedom.
Bargaining is an attempt to find a more comfortable way to manage a distressing event: if I wash my hands frequently and social distance for two weeks everything will go back to normal, right?
Sadness occurs when denial is no longer working, and reality is evident: I don't know when things will get better.
Acceptance is when we deal as well as we can with what is occurring and has occurred: this is happening, and I must figure out how to manage it.  I can wash my hands, social distance, and learn how to go to school virtually.
There is hope.  Below is a list of strategies you can try to help you manage the feelings you are experiencing:
Find balance in the things you are thinking – if you are thinking of a worst-case scenario, challenge yourself to replace it with the best-case scenario.  Do not ignore either case but do not let one of them control you.
Come into the present.  Meditate, practice mindfulness or do yoga.  Anticipatory grief is rooted in the future and includes conjuring up the worst images.  Ground yourself in the present by breathing and using your senses to experience your environment: what do you see, what do you hear, what do you feel?  At this moment nothing that you have imagined in the future has occurred.   If you can't control it let it go.
Be forgiving and compassionate toward others.  Few of us are at our best currently.  Be patient with others.  Remember that this is a time to overprotect not overreact.
Name your feeling and feel it (regardless of what others are feeling), and let it move through you.  Feeling these emotions can empower us.  Allow yourself to feel the grief and keep moving: acknowledge and validate.
Reach out to others who respect and understand what you are going through.  Know that you are not on your own; there are others who can validate your experiences.
Exercise self-care.  Involve yourself in physical activity, regular and healthy eating, and a standard sleep schedule.  Develop a routine that fits your life now, adjusting it as you go along.
Give yourself permission to feel both happiness and sadness.  It is possible to experience both. 
Use creative outlets to express yourself.  Pick up an old hobby or pick up a new one.  Drawing, crafting, playing the guitar or dancing may help to get those creative juices flowing
Limit your exposure to social media and other news of COVID-19.
Talk to a professional.  The Student Wellness Centres are open on both campuses, and you can access telephone counselling by calling and making an appointment.
We are unable to predict how long our grief will last.  Some of us may move through the stages or emotions for months or, possibly, years.  Others may move through their grief more quickly.   Ultimately your grief will diminish, and you will accept your loss and proceed with your life.  It just may not feel that way right now.  Know that you are not alone, and reach out to others for the sense of connectedness that was once second nature.  Embrace the growth that the community has undergone since the pandemic began – we are kinder, more resilient, and we have reached out to people we may not have contacted for a while.  This is a temporary circumstance, and together we will come out of this as a stronger community.