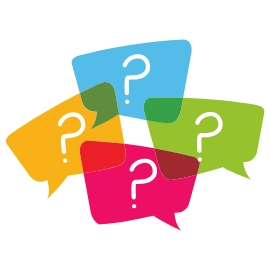 Frequently Asked Questions About the Student Wellness Centre
Updated January 3, 2022
The staff in the Student Wellness Centre have put together a list of the questions we are most often asked about our centre, policies and procedures, and the services we provide.  If you have a question that we have not answered below, feel free to email us at wellness@wlu.ca or call us.  On the Waterloo campus, we answer the phone from 9 am to 7:30 pm Monday, Tuesday, and Wednesday, and from 9 am to 4:15 pm on Thursday and Friday.
Is the Student Wellness Centre open?
The staff of the Student Wellness Centre are here to support you; please reach out to us.  Appointments with counsellors and the mental health nurse are still being held remotely, but most medical appointments are being scheduled in person.  Public health guidance is changing frequently at this time (January 2022), so you might be given different information when you call us.
To book an appointment on the Waterloo campus, call 519.884.0710 x3146 or on the Brantford campus, call 519.756.8228 x5803.
How has  the Student Wellness Centre changed since March 2020?
Our policies and procedures have changed a lot in response to COVID-19, and, because public health recommendations are always changing, so are we:
We are open (we actually never closed).  We modify our services to conform with current Public Health guidelines and best practice advice from our professional colleges.  We are here to support you in all the ways we always have.  Call us to schedule an appointment, even if that appointment will be held on the same day;
You are required to complete the COVID screening on the SafeHawk app and have a green badge every day before you come to campus, and you are required to bring your own mask and wear it at all times in the SWC (and everywhere on campus);
When you come to the SWC for an appointment, you will be required to complete a COVID-19 screening form that we will send you ahead of your arrival;
The main page of our website is always up-to-date and is the best place to find out current information about the Student Wellness Centre;
Will I still be able to get a sick note if I miss a class (or a lab, or a midterm)?
The university has suspended requirements for documentation of illness and all forms until further notice.  The Student Wellness Centre will not provide excuse slips or sick notes at this time.  Student should use the Illness Self-Documentation Form if an instructor asks for documentation. 
Does the Student Wellness Centre offer video counselling?
Yes.  Initial appointments are always on the phone, but if you are interested in video counselling, discuss it with your counsellor at your first appointment.  Students will always have the option of telephone counselling instead.
To book an appointment on the Waterloo campus, call 519.884.0710 x3146 or on the Brantford campus, call 519.756.8228 x5803.
If I suspect I have Covid-19, can I call the Student Wellness Centre for help?
Yes, we are happy to offer support. You can call us and book a doctors appointment to assess your symptoms and options, but we cannot offer PCR testing at this time.  Starting December 31, 2021, publically funded PCR testing is only available for vulnerable individuals with significant medical issues and residents and staff in highest risk settings (e.g. hospitals and long term care retirement homes).
This means most individuals with a positive result from a rapid antigen test will no longer be eligible for a PCR test and will not be required or encouraged to get a confirmatory PCR test.  Symptomatic individuals who are not eligible for a PCR test and do not have access to a rapid antigen test should assume they have COVID-19.
Visit the Ontario Coronavirus (COVID-19) Self-Assessment page for information about how to isolate and how to manage your symptoms.
You can reach us in Brantford at 519.756.8228 x5803 or in Waterloo at 519.884.0710 x3146.
Is there a wait list for services right now?
There is no wait list to access services at the Student Wellness Centre.  Many providers are able to be booked on a same day basis at this time; however, it is always a good idea to make sure you book your next follow up appointment on the day of your appointment, especially for counselling and mental health follow ups with your doctor.
How can I get my prescriptions refilled?
If you have been treated for an ongoing condition by a doctor at the Student Wellness Centre, and you are still living in Ontario, you can us call to book an appointment to discuss a refill of your medication. Please be aware that it is necessary to have an appointment with a doctor in order to get a prescription renewal.  If you are out of the province or in another country, you should access your primary health provider where you live.  We can facilitate the transfer of medical records if your local doctor needs them.  To request the transfer of records, please download, sign, and return our Release of Information form (and don't forget the date and the signature of a witness).
Recently I have been drinking more regularly to help cope with the stress of the pandemic.  How do I know if I am drinking too much?
These are challenging times, and the circumstances of COVID-19 are leading to higher levels of stress and anxiety. This can cause many of us to look for more ways to cope.  A common method is using alcohol and other substances. There are safe ways to consume alcohol and other substances, and as students you have access to resources and support.
You can reduce long-term health risks by practicing safe consumption strategies. This can include setting limits for yourself, eating before and while drinking, and ensuring you are drinking in a safe environment. For more information you can always check out DrinkSmart for more great information, or the CCSA's tip sheet, and you are always welcome to call the Student Wellness Centre for more information and to talk to any of our professionals to ask any questions, judgement-free. 
How can I find mental health services if I live outside of Ontario?
During these difficult times, it's important to know how to access support wherever you are.  If you are outside Ontario or outside Canada and are not sure how to find local resources, the following steps may be helpful:
In Canada, search "Canadian Mental Health Association" + your current city.
Check BeSafe to see if your area is covered (BeSafe covers all of Ontario and some other regions in Canada);
If you are anywhere else in the world, search 'mental health support' or 'crisis support' and the name of your city or region to find a list of local supports;
Remember that you can call the Student Wellness Centre on weekdays between 9 a.m. and 4 p.m.  We are here to help. 
If I can have phone and video appointments with my doctor now, why couldn't I have had them in the past?
This pandemic has forced us to adapt to ongoing changes.  Previously, there were rules and regulations regarding the practice of medicine set by the Ontario Ministry of Health and Long-term Care that restricted some phone and video appointments.  Updates were made in March 2020 to permit phone and video consultations to reduce risk and accommodate the need for social distancing.  With these new updates, doctors are able to conduct appointments over the phone.  If they need to see you to assess your concern (such as a rash, or sore throat), they will email a secure video link to conduct a virtual visit. Confidentiality maintained and remains our number one priority.
If I really need to see a doctor in person, can I use the SWC?
Yes.  We are booking in-person appointments for most medical concerns at this time.  We have limited same-day appointments available with nurses and doctors, but even same-day appointments are booked in advance.  Call us to speak to a nurse or make an appointment with a physician in Brantford at 519.756.8228 x5803 or in Waterloo at 519.884.0710 x3146.
Are you still running workshops?
Yes! The Student Wellness Centre runs a variety of groups and skill-building workshops led by clinical staff, and the Wellness Education team has an extensive calendar of programming.  We currently have many great Zoom workshops scheduled for the winter term covering a variety of topics related to well-being.  Because so much is still remote this year, none of our workshops are campus-specific.  All students are welcome! Also, you do not have to show your screen if you do not want to.
What kind of questions will I be asked when trying to book an appointment?
All personal information and documentation colletced by the student wellness centre is protected under PHIPA and all staff at the wellness centres are bound by this legislation.
When you call into the Student Wellness Centre to book an appointment,  the receptionist will ask if you have been to the SWC before; if you have, they will confirm your contact information.  If you have not accessed the SWC before, reception will ask you some basic demographic questions to create a chart for you.   You will then be asked for the reason of your appointment and some basic screening questions so we are able to get you booked in with the appropriate care provider.  Normally, before your first appointment, we give you a tablet, so you can fill our our First Time Visitor form; now, depending on the appointment, someone will do this form with you over the phone or we will email it for you to do ahead of time.  Please have your student ID number, your Health Card or UHIP information, and your current address and phone number.  
Are there other virtual mental health supports available to students? 
Togetherall is a safe peer-to-peer mental health community that is accessible online 24/7. It's free to all students and staff.  In a time in which social isolation, loneliness, and anxiety are already increasing mental health issues, COVID-19 is creating additional challenges.  At Togetherall, members can share feelings and concerns with each other while underpinned by our team of clinicians who are experienced in and prepared to provide health anxiety support. During uncertain times, we must come together as a community.  Find support right now at Togetherall.
BounceBack is a free skill-building program offered through the Canadian Mental Health Association (CMHA) to help adults and youth 15+ manage low mood, mild to moderate depression, anxiety, stress, and worry. Service is delivered over the phone with a coach and through on-line videos.                    
Graduate Students: All graduate students have access to Empower Me confidential services available 24/7 1.844.741.6389
International Students: all international students have access to Keep.meSafe Student Support Program. Keep.meSafe is confidential and accessible 24/7. Access articles, tools, resources and a Keep.meSafe counsellor through the telephone chat and MY SSP app.
 If you require immediate mental health assistance, please contact:
Can any student use the Wellness Centre?
Yes! All actively registered Laurier students can access our services: full-time or part-time, undergraduate, or graduate. Make sure you have your health card (OHIP) or UHIP information on hand when you call.
What kind of staff work at the Wellness Centre?
We have a great team of professionals working at the Student Wellness Centre.  Our team includes front-line medical receptionists, registered nurses, registered counsellors and psychotherapists, physicians, and a mental health nurse.  Referrals to community based medical specialists can be arranged as needed.  You can also access allied health professionals like our registered massage therapist, chiropractor, and physiotherapist.
What can I do to help myself right now?
It is important to recognize that we are all going to have different reactions to the COVID-19 situation. What works for you might not be the right thing for someone else. That said, we have created a list of resources that you may find helpful:
Check out the list of current articles in our Remote Resources section written by Student Wellness Centre counsellors and staff members about topics related to wellness and mental health;
If I opted out of the Health & Dental Plan can I still access the Student Wellness Centre?
Absolutely!  Your appointments with physicians in the Student Wellness Centre are covered by your OHIP/UHIP coverage, and most other appointments (with nurses, counsellors, or the dietitian) are covered by student service fees (that you can't opt out of).  All students are entitled to access service in the SWC whether they opted out of the health and dental plans or not.
The student health and dental plans are extended health insurance plans to cover services not covered by OHIP/UHIP (like vision and dental care), and you will use this insurance in the Student Wellness Centre to cover chiro, massage, or physio appointments.  If you did opt out of the student health and dental plan, you would have had to provide proof that you have other insurance, and you can use that insurance in the SWC for appointments not already covered.  Just make sure to bring your OHIP or UHIP information when visiting the Student Wellness Centre.
Will my professors know if I go to the Wellness Centre?
No, your professors do not have access to your medical records.  All information collected at the SWC is confidential and protected under the Personal Health Information Protection Act (PHIPA).  Other people, including family members or other care providers, can only access your records if you sign a consent form and submit it to the Student Wellness Centre. Please visit the Student Wellness Centre website for more information on Privacy and Confidentiality.
Why would I visit the Student Wellness Centre?
Some possible reasons why you would visit the Wellness Centre would be:
if you are feeling sick 
diagnosis and treatment of an illness or injury 
emotional or mental health concerns 
counselling appointments 
immunizations, allergy shots, skin tests 
birth control 
STI Testing 
If you are ever unsure, you can always call or email us to ask any questions!