Workshops and Groups
Professional, clinical staff in the Student Wellness Centre offer psychoeducational workshops and groups to provide additional support to student.  Workshops and skills groups offer unique benefits and provide practical tips to increase resilience, manage stress, and develop stronger coping skills.  For more information, or to give us feedback, email wellness@wlu.ca.
For more information about the benefits of skills groups and workshops, read our article The Benefits of Skills Groups and Workshops.
For information about what to expect when you attend a workshop online, read about the norms and expectations of virtual workshops.
Wellness Workshops
The clinical staff from the Student Wellness Centre lead a variety of skill-building psychoeducational workshops designed to manage stress and increase resilience. For the winter 2022 semester, all workshops are being held on Zoom and are open to all registered students. Visit the
Wellness Education program calendar
for the full schedule of workshops.
Support Group for Students Impacted by War
This group is being held in response to the on-going war in Ukraine.  It strives to create space for people to come together and share experiences.  This group welcomes any students who have been impacted by war or other conflict around the world. Counsellors from the Student Wellness Centre will be present to facilitate, support, and provide resources. Students can attend in person on the Waterloo campus or remote via Zoom.
This will be an ongoing group until the end of the term with future dates to be announced. For questions, please contact Sherrie Steinberg.
Join us throughout the summer in person in the Wellness Education Centre (SS 1-107) on the Waterloo campus or drop in on Zoom on Tuesdays from 1:30 to 2:30.
Dialectical Behaviour Therapy (DBT) Coping Skills Group
About the DBT Group
This is a two-hour, weekly, interactive group based on Dialectical Behaviour Therapy (DBT).  DBT teaches effective ways of behaving and coping with emotional chaos and interpersonal conflict.  Learn skills for coping with extreme emotions so that you can succeed in university, manage your relationships, and get through life stress without making it worse.  We will cover skills from the four DBT modules: Mindfulness, Distress Tolerance, Emotion Regulation, and Interpersonal Effectiveness, put into the context of a university student's life.
Committment to Change
In order to get the maximum benefit from your time in skills group, there are two commitments that you must be willing to make.  You must be able to commit to regular attendance of all sessions.  If you miss two group sessions, you will no longer be able to join.  You also need to commit to practicing skills in between sessions.  Our experience has been that students were most satisfied with this group when they practiced their skills several times per week.
This is a closed group.  To participate, you must be referred into the group by a practitioner in the Student Wellness Centre.  The group may have been suggested to you by your counsellor or physician, but if think you it might be a good fit for you, call the Student Wellness Centre and ask to schedule a DBT intake appointment.
Details
Registration for the winter 2022 group is closed.  We are not accepting new registrations for the group at this time.  Please check back in July for updates.
DBT in a Nutshell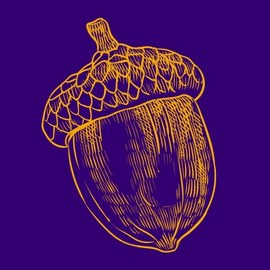 This online group will review one skill of Dialectical Behaviour Therapy each week.  You will learn concrete skills to solve problems, maintain positive relationships, and navigate difficult events, and emotions. 
This group will run online throughout the summer from at 1:30 pm on Tuesdays from May 24 to July 26, 2022.  Drop in on Zoom.
Substance Harm Reduction Group
About the Harm Reduction Group
This weekly online interactive group is based on the understanding that harm reduction is an effective and informed way to address problematic substance use.  The weekly sessions are intended to provide a supportive space to look at why and how substances can have negative consequences in various areas of student life; to provide skills for safer use; and to support individual work to better understand your relationships with substances.   Attendance each week allows students to learn and discuss the unit topic, listen to each other, and practice skills between sessions.
Expectations
Members of the group are not required to share their thoughts nor abstain from using substances during the five weeks; they are however expected to maintain confidentiality and show respect to the other members of the group.  Students involved will agree not to use substances or be noticeably intoxicated during group sessions.  Attendees must be open to change and to building awareness of the potential harms of their past and current substance use.
This is a closed group and members will be referred by counsellors or physicians from the Brantford and Waterloo Student Wellness Centres.  If you are interested in attending this group please ask to speak to the mental health nurse in the Student Wellness Centre on your campus.
Details
 If you are interested in joining this group, please talk to the mental health nurse on your campus.