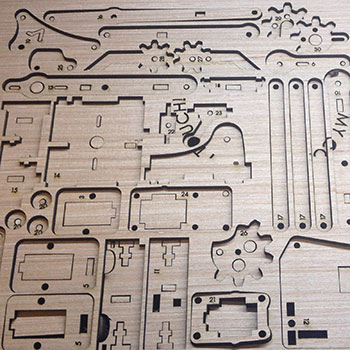 Everyone is welcome to try their hand at making in the Science Maker Lab
An Introduction to Making
The LaunchPad Science Maker Lab is a powerful tool for the advancement of product development in support of entrepreneurship at Laurier. A student with a start-up can do everything from preparing her first PowerPoint pitch to making prototypes and creating videos and animations to support and promote her business.
However, the Science Maker Lab is not limited to only that use. The Science Maker Lab also hosts students, staff and faculty for "Intro to Making" lab visits.
These visits typically take about two hours, and include:
An overview of the lab's resources; and
About an hour of instructed use of the computer-aided design, computer-aided machining and/or Adobe Creative Suite software on the lab computer (sixth generation iCore7, 32GB RAM, 27" HD screen).
By the end of the two-hour session, you can leave with a copy of whatever you designed, brought to life by either the 3D printer or the laser cutter (or both!).
If you've got an hour or two free, book some time in the lab and learn how easy it is to start turning your ideas into creations.
It's free, it's super-fun and you'll discover you have abilities you didn't know you had. And who knows – you might even be inspired to create a business based on what you can make in the Science Maker Lab.
Laurier Community Creations
Pictured below are some of the first attempts at making that happened during a session in the Science Maker Lab. You may even find some of the projects made during these sessions for sale in the Laurier Bookstore very soon.