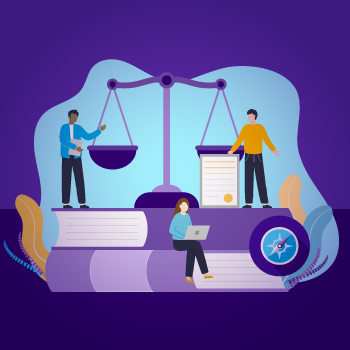 Acting with Integrity in Academia and Across Industries
The importance of integrity can be seen in a variety of areas. It is critical in the business world, for example, where companies seek to establish trust with their customers. A failure of integrity, however, can have disastrous results.
In 2015, it was discovered that a German car manufacturer intentionally deceived U.S. regulators about their emission rates. This resulted in numerous adverse consequences, not the least of which was the damaged relationship with their customers.
Integrity is also critical within the academic community. Because researchers are attempting to advance our collective knowledge, we trust that our colleagues are honest about their findings. Unfortunately, this isn't always the case.
In 2010, an Ivy League University found evolutionary biologist Marc Hauser guilty of academic misconduct after it was discovered that he manipulated results in numerous experiments. This resulted in the end of his academic career.
Whether in a professional or academic setting, it is important to give credit to the individuals who contribute to an idea or project. This recognition helps to foster collaborative efforts because everybody feels like their hard work is valued. By acting with integrity in your academic work, you are practicing a valuable skill that will become a foundation of your professional work as well.