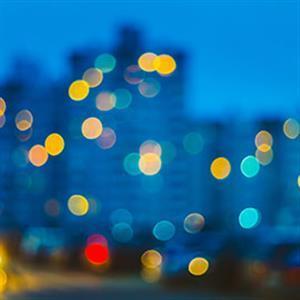 Maxine, Ahmed and Majeedullah
Laurier International Cultural Conversations (LICCs) in HR261 has given us the opportunity to meet people we may have never otherwise crossed paths with. As we discuss pressing issues concerning multiculturalism, we are exposed to differing perspectives, opinions, experiences on immigration, microaggressions, cultural differences, and discrimination, expanding our knowledge and understanding of others.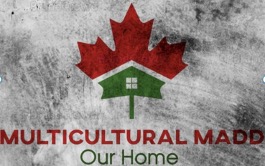 Our LICC group logo includes the Canadian maple leaf, which represents Canadian culture and a multicultural country. It also directly connects with the group members. Two out of three of our members are Canadian immigrants and see Canada as a second home. The colours replicate the colours on the flags of each group members' home country. Green for Pakistan, and red for Canada. The name of our group is "MADD," which represents not only our original group member's first initials but also our consensus on the primary emotion we have towards Canada's multicultural state.
When it comes to a few learning outcomes that resulted from our discussions, we learned about each other's foreign cultural values and 'norms.' As a group, we wanted to note one difference that may seem minor but can be rather confusing and distressing when compelled to alter your 'norm.' We discussed that we don't address our teachers with their first names in most of our cultures, just like we don't address our elders by their first names. This is something we had in contrast to our group member (Maxine), who was born in Canada, which has nearly the complete opposite 'norm.' In Canada, the elders and teachers in this example expect and prefer to be called by their first or last name; the informality/simplicity is a 'norm,' and not abiding by it might be seen as disrespectful. It is the complete opposite of many other cultures in which calling an elder or someone of a higher position by their first name is one of the most disrespectful things a person could verbally do. This is an excellent illustration of the concept of cultural relativism and sensitivity. Every culture has its own rules; what is weird to one is normal to another.
Ultimately, as a group, we often circled back to the same question over the semester, "What are some of the ways that we can learn and understand each other's cultures at a higher and deeper level?" We learned in HR261 that awareness of the various cultures within Canada majorly improves our multicultural status, making Canada a more accepting and diverse country. Some of the significant ways we addressed included educating yourself and being in a continuous state of learning and growth. Also, understanding that every individual has a different mindset and is in a different stage of life. Additionally, we must understand that everyone's experiences differ, understand cultural relativism, listen to others without taking offence, and thoroughly think about what you are saying and how you are saying it to reduce unintended racism, discrimination, and microaggressions. LICC's in HR261 have opened our eyes to many areas of needed improvement for Canada as we continually progress our multicultural status.
Maxine Hockley, HR 261, Human Rights & Human Diversity, Brantford Campus
Ahmed Ullah, HR 261, Human Rights & Human Diversity, Brantford Campus
Majeedullah Khan, HR 261, Human Rights & Human Diversity, Brantford Campus