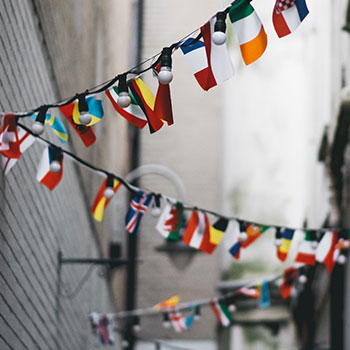 Emily, Boomiben, Hebron, Hanwen and Reed
Hebron, Reed, Bhoomiben, Hanwen, and Emily are all students at Wilfrid Laurier University who participated in the Laurier International Cultural Conversations this fall semester of 2020. Members either participated of their own volition or as a component of community service learning for the purposes of learning about diverse cultures present in Canada as a multicultural country.
One takeaway from this experience includes the evaluation of Canadian multiculturalism. We discussed whether Canada in fact meets the definition of multiculturalism and what that looks like in a university context. Some other discussions included migration as a tool for Canada's economy and the goals and purposes of multiculturalism. Alternatively, we were able to critically reflect on Canadian multiculturalism as imperfect and comment on the type of system it served. As our group consisted of both Canadian citizens and international students, we were able to explore different perspectives about Canada's historic issues prior to their dedication to multiculturalism such as, colonialism, exclusionary policies, and other facilitators of racism. These different dynamics left space for us to practice our critical thinking and discussion on difficult topics multiculturalism addresses.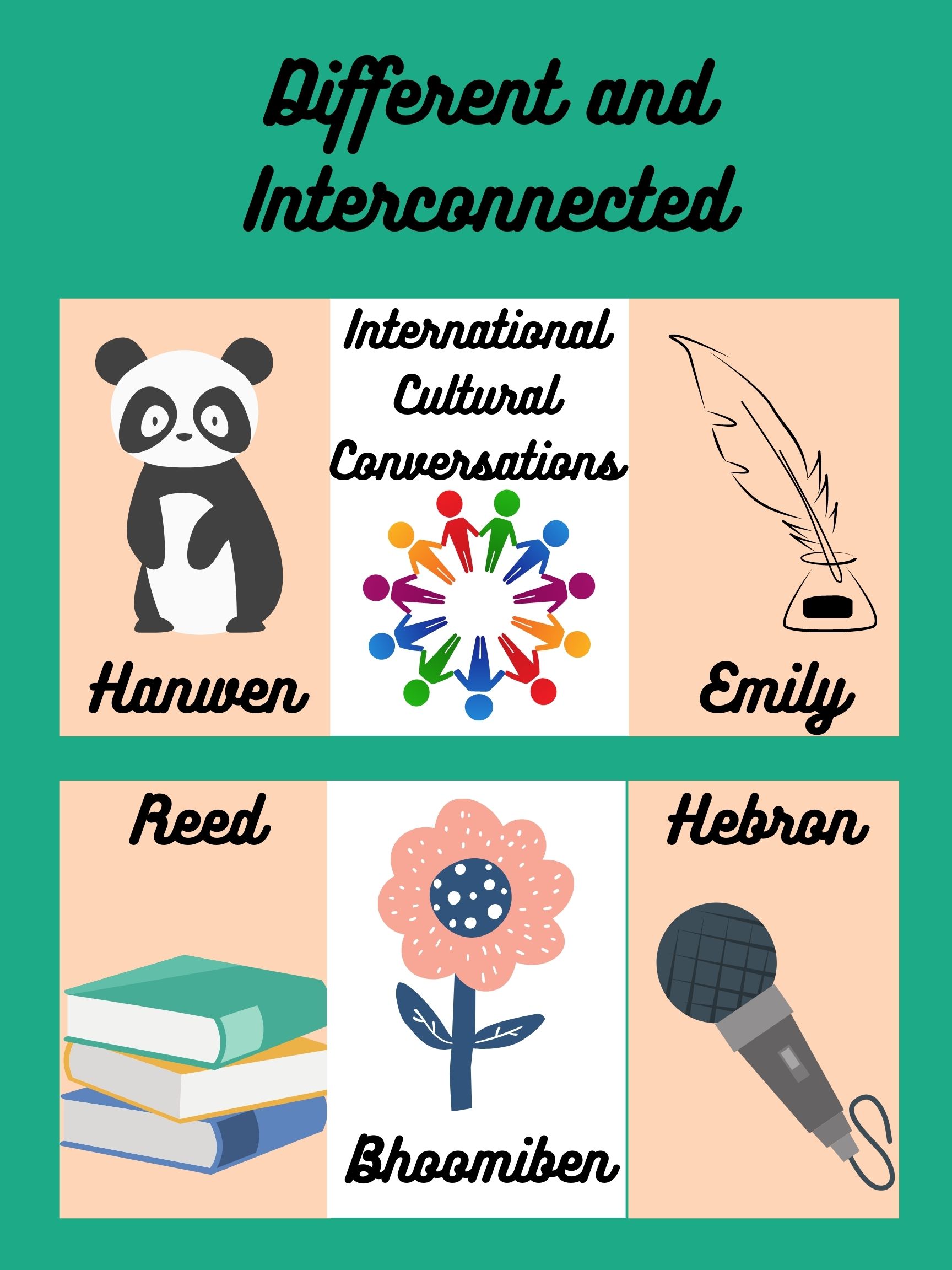 For those considering participating in Laurier International Cultural Conversations in the future, here are some suggestions we have for an optimal experience: practice listening to understand, empathy and being open-minded. It does not matter whether you are participating voluntarily or as a requirement for a class, how you treat this experience will determine how much you learn from it.
Laurier International Cultural Conversations group participants:
Emily Sinclair, HR261, HR261, Criminology & Human Rights and Human Diversity, Brantford
Bhoomiben Ramesh Vekariya, Faculty of Arts, Waterloo
Hebron Berehe, HR261, Human Rights and Human Diversity, Brantford 
Hanwen Shi, International Student Collaborator, Business Administration, Waterloo
Reed Pollard, HR261, Human Rights and Human Diversity, Brantford