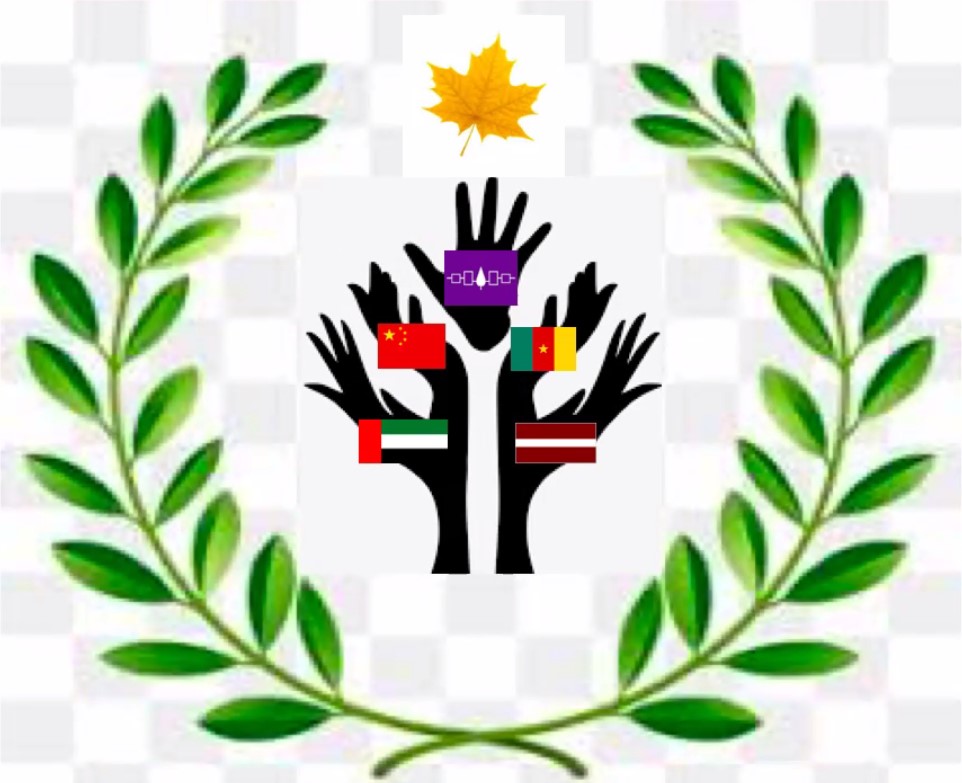 Ines, Richard, Pan, Joanne, and Marija
LICC, through an online format provided a safe interactive face-to-face communication style that is critical for personal growth and gain of additional knowledge, especially during a pandemic. This unique way of communicating with individuals across the globe has provided us the opportunity to apply course theories, learning, and knowledge by sharing each of our own experiences with fellow Laurier students while still being safe in the comfort of our home. Specifically, students of very diverse backgrounds with different majors, age groups, coming from different places, or even living in different time zones.
Thus, the reason of our group name Five Nations. We have members studying in an undergraduate program locally (Marija, Richard, and Inès), a member studying abroad (Joanne), while there's a member studying to soon receive a PhD in finance (Pan). These specific details molded the uniqueness of our conversations which resulted in a deep understanding (from each member) of the meaning behind them.   
We all agree that the conversations opened a window into each group member's culture to express itself.  The structure of the LICC provided a safe place to exchange ideas on topics that might sometimes be hard to grapple with. Also, it allowed one of us to critically reflect on their own personal growth and on how multiculturalism connects to the environment they live in. In fact, it is extremely important to be subjected to other cultures to gain an understanding of diversity of cultural exchanges. Whether it be discussing course concepts with each other or seeing different perspectives based on our different lived experiences, having peers from different cultural backgrounds and geographical locations, helped explore cultural diversity through a whole new lens. We highly recommend the course!
Laurier International Cultural Conversations group participants:
Inès Ngale, HR 261, Human Rights and Human Diversity, Brantford
Richard Gibson, HR 261, Human Rights and Human Diversity, Brantford
Pan Jiang, International Student Collaborator, Management (PhD), Waterloo
Joanne Joseph, International Student Collaborator, Global Studies, Waterloo
Marija Prince, HR 261, Law and Society, Brantford