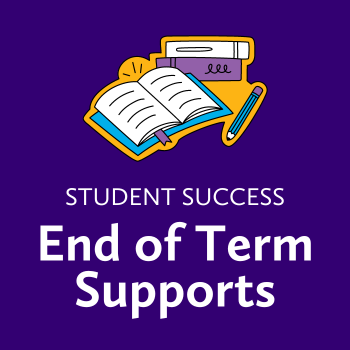 Exam Readiness Checklist
Use the checklist below to help you determine how prepared you are for the upcoming exam season. 
Are you studying effectively? 
Have you finished all of the assigned readings, course work and watched/attended all lectures?

 

Have you created a study schedule to avoid cramming and ensure you have time to review all topics?

 

Do you know what content is being covered (e.g., chapters 1–8 and videos) and what types of questions will be included (e.g., multiple choice or short answer)?

 

What have you learned from past tests and assignments that can help you study for your exam (e.g., how were questions asked, what level of knowledge is required)?

 

Do you know what resources are available to help you study (e.g., study guide, office hours, practice tests, etc.)

 
Are you using effective study strategies? 
Are you thinking like your professor and creating practice questions or scenarios (anticipating questions)?

 

Have you made a list of topics you are less familiar or comfortable with (prioritizing your studying)?

 

Are you using a variety of study methods to review material (e.g., flash cards, study groups, reviewing notes, creating study guides or concept maps) (developing understanding)?

 

Have you practiced answering questions or recalling information without using your notes (retrieval practice)?

 

Are you studying to remember, understand, apply, analyze, evaluate or create new content (see above to help you determine what types of questions you can expect) (Blooms Taxonomy)?

 
Looking for additional support?
Visit the Student Success Portal to register for a Exam Preparation workshop or book an Exam Preparation appointment with a Learning Consultant or Peer Academic Coach.