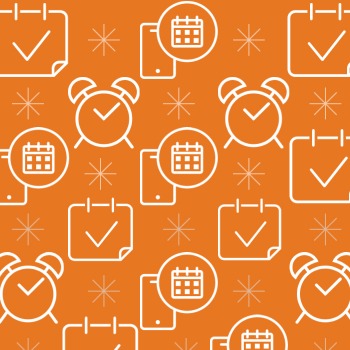 Don't sleep on Procrastination Avoidance Week
Procrastination Avoidance Week (PAW) runs from March 8 to 12, so we thought we'd bring together some of the workshops, resources and PAW-exclusive social media activities that you can get involved in.
Procrastination is the intentional act of avoiding or putting off something that requires your attention. While procrastination is a common behaviour, it's important to know why people tend to procrastinate and understand strategies that can help you manage this habit.
Take advantage of the tips, events and resources that will help you learn how to manage procrastination!
National Workshop
A Peer Mentor's Guide to Motivation
Monday, March 8 at 4 p.m. EST
Join Destiny and Jenna, members of Laurier's Learning Skills and Development team, to talk about strategies to support your motivation through the end of term. In this session, they'll focus on the themes of:
re-cultivating passion,
setting small goals,
identifying barriers, 
self-care tips, 
and active reflection.
Note: You will be registering for the full day, not for an individual session; you will be able to enter, leave, and move among rooms with this one link.
Laurier Workshop
Procrastinate… Later
Wednesday, March 10 at 7 p.m. EST
All Laurier are students welcome.
Do you want to understand the reasons why and identify how you procrastinate while learning methods that will help you avoid procrastination? During this workshop, you will:
Gain insights into why you procrastinate.
Identify why and how you procrastinate.
Get tips to reduce your procrastination habits.
Can't make this session? Attend our additional session on Thursday, April 1, 3 p.m. by registering through the Student Success Portal.
Get Social
Tune into to the PAW takeover of Laurier's Instagram account on Tuesday, March 9 in the afternoon!
Follow lbwritelearn on Instagram for procrastination avoidance posts, including custom videos from professional Learning Skills and Development team members.
More Resources