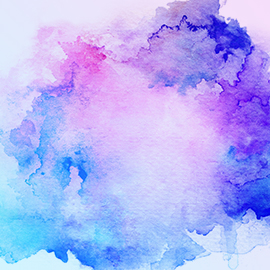 Masculinity and Mental Health Week, March 15 to 19
During Masculinity and Mental Health Week, let's provide male-identified folks with the space to normalize mental health struggles and learn about available resources. 
The impacts of COVID-19 have made us acutely aware that now more than ever men are also struggling with their mental health and deserve a place to discuss this through open discussion and community building.
Join us for a week of events and social media campaigns to spread awareness that men's mental health is something that matters.
Workshops and Events
Shattering Stereotypes – A Conversation on Moving Through Struggle with JR LaRose
March 16 from 6 to 7:30 p.m. ET
Join 9 year veteran of the CFL and a 2011 Grey Cup champion, JR LaRose for a conversation about masculinity, mental health and overcoming barriers. A proud member of One Arrow First Nation, JR is an accomplished speaker, who has been recognized and awarded for contributions to his community. A proud family man, JR's path to success has been a long and hard fought journey. His passion for football as a youth would turn out to be his profession as a young man. Now retired from football, JR is a gifted speaker, whose story of redemption is universal, breaking down racial and generational walls, bringing forth a sense of hope and humanity.
I Can't Fix This – Masculinity and Feeling Helpless with Adjei Scott from @maleallies
March 18 from noon to 1 p.m.
In this workshop we will be exploring some of the barriers that prevents men from reaching out for support regarding their mental health. We will be exploring tangible ways we can reach out for supports around our mental health; what resources are available on and off campus; and explore some self-care strategies that will support, manage, and cope with the challenges we might be experiencing.
A lunch and learn workshop. Food gift card will be provided for all that register!
Connect with Us
Check out @consentisgolden or the Office of Dispute Resolution ad Sexual Violence Support's Education and Events page for more information.
Our Organizers
Masculinity and Mental Health Week are brought to you in collaboration with:
Contact Us:
Sarah Scanlon, Sexual Violence Response Coordinator