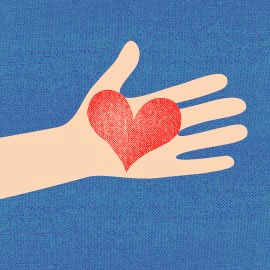 Submit a nomination for a Laurier Employee Achievement Award
Has a faculty, contract teaching faculty or staff member significantly impacted your experience at Laurier? Now is your chance to recognize this person for their significant contributions! Nominations for the Employee Achievement Awards are now open.
It could be a professor who has made a difference to your academic experience, an ICT representative who has gone above and beyond to ensure your technology is working for remote learning, or a staff member who has meaningfully supported your experience at Laurier.
The awards are based on Laurier's Employee Success Factors, and nominations are now being accepted under the following categories:
Collaborative
Inclusive
Innovative
Accountable
Nominations will be accepted until Friday, March 19, 2021 – submit your nomination today!
Nomination Process
Email Sarah Lewis (slewis@wlu.ca) with the nominee's name, and indicate which award category you're submitting for. You will then receive further instruction (you'll be asked to identify their achievements or contributions, and demonstrate the impact these have had).
If you have any questions about the Employee Achievement Awards or submitting your nomination, please contact Sarah Lewis in Human Resources at slewis@wlu.ca.