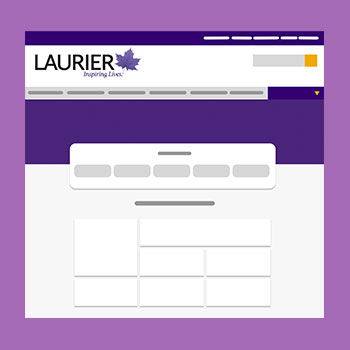 Share your experiences with students.wlu.ca and have a coffee on us
We want to hear from you. As we continue to improve the students' website, we want your input on what works and what doesn't. 
Participate for a Starbucks Treat
Participate in a virtual students.wlu.ca usability testing session, where you will test the functionality of our website and let us know what's on your mind. 
The sessions will be 30 minutes long. If you are selected to participate, you will receive a $10 Starbucks gift card to thank you for your time. 
Testing Details
During the session, you will complete simple tasks using students.wlu.ca, such as locating basic information or navigating to a particular area of the website. Your completion of these tasks will let us know areas we can improve to make students.wlu.ca a website that's easy to use for our students.
Register
Our usability testing sessions will be held June 21, 22 and 27, 2023. Complete the Usability Testing Registration form to register for a date that suits you. 
If you have any questions, contact digitalexperience@wlu.ca. 
Privacy Information
We are conducting this virtual usability testing study to gain feedback regarding students.wlu.ca and has been approved by the Office of Research Services under file 2023-38 as per University Policy 8.2.
You will be asked to share your screen so the sessions can be recorded for further analysis. The information you provide is kept strictly confidential. Data will be kept for a period of eight months, then will be securely destroyed. 
The Digital Experience team will have access to the study data and will use the results to provide reports and recommendations to stakeholders at Laurier. 
Your contact information will only be used to contact you to send the gift card. All contact information will be destroyed Sept. 30, 2023.