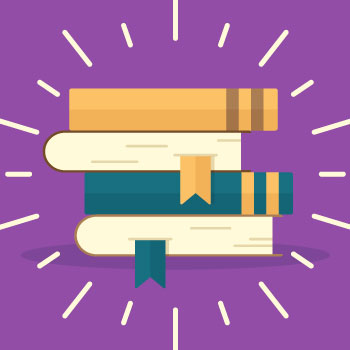 Everything you need to know about textbooks
Updated Aug. 17, 2021.
Prepare for the start of fall term by ordering your textbooks. With fall 2021 being mostly online, your preparation for the semester will look a bit different too.
To make sure you have the information you need, here are the top facts you need to know about this term's textbooks. 
Order Your Textbooks Online
Textbook and course materials will be available exclusively online for 2021/22 and will not be available in store. 
General merchandise including clothing, gifts, supplies and tech items will still be available at the bookstore. Visit the bookstore's website for up-to-date store hours.
How to Order
To order your textbooks and course materials, visit the Bookstore's custom booklist tool.
You can save time by entering your Laurier ID to have your booklist automatically generated.
Shipping
The Bookstore is offering free shipping on orders over $50* until Sept. 3.
Scheduled Pickups 
In addition to shipping options, you can select "Scheduled Pickup" when you check out your cart.
Scheduled pickup is available starting Aug. 31 at 230 Regina St. North in Waterloo and Sept. 4 at the Stedman Community Bookstore in Brantford.
Make sure you follow the instructions in your "Order Status Update" email to schedule your pickup time.
We will have social distancing protocols in place at pickup locations to ensure the safety of customers and employees.
You May Have Digital Access to Textbooks and Course Materials
Depending on your course, your course may be using the Digital Textbook Access (DTA) model. Find out whether your course uses DTA:
Your booklist indicates your course is using DTA.
Your resources are under your course in MyLearningSpace.
You are charged in early October if you remain opted in to the DTA access program.
For more information, visit the Digital Textbook Access page. 
Textbook Returns
Returns are accepted at the scheduled pickup locations: 
Waterloo: Bookstore Express Window (outside bookstore in the concourse)
Brantford: Stedman Community Bookstore
Check the returns and exchanges policy page before making any returns as the policy may change as the situation develops and returns will be processed with prior authorization only.
Stay Informed 
Due to COVID-19, the physical bookstore locations remain closed. Stay up to date on the Bookstore's processes by checking out their COVID-19 Information page.
*Some exclusions may apply.