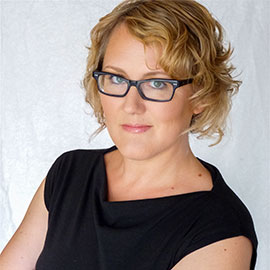 Alison Mountz receives AAG Globe Book Award for Public Understanding of Geography
Alison Mountz, The Death of Asylum: Hidden Geographies of the Enforcement Archipelago (Minneapolis: University of Minnesota Press, 2020)

Alison Mountz's monograph The Death of Asylum: Hidden Geographies of the Enforcement Archipelago is an important, timely and critical intervention in debates over the deadly curtailment of refugee rights globally.

By carefully charting the hidden geographies in which forced migrants are increasingly detained, Mountz provides a clear account of how contemporary states are using territory and off-shore management sites to deny access to asylum. While drawing on sophisticated geographical theories in its analysis of these deadly developments, the book is never intimidating. It is certainly sobering and overwhelming at moments, but by drawing readers in with compelling and sometimes surprising stories it remains at once accessible and alluring. It shows how a wide array of works by other geographers – from scholars of migration and borders to theorists of geopolitics, precarity and spaces of exception – can help us and a wider public come to terms with the practical death of asylum as a human right.

By thereby connecting the fates of real human beings with the construction of spaces where being human is repeatedly denied to the point of death, the book also invites readers to reflect deeply on how their own human geographies are bound up with those of others deemed illegal and unwanted. It is an urgent indictment of our times, but also of the intersecting territories of sovereignty and security in which borders demarcate belonging with such deadly consequence.