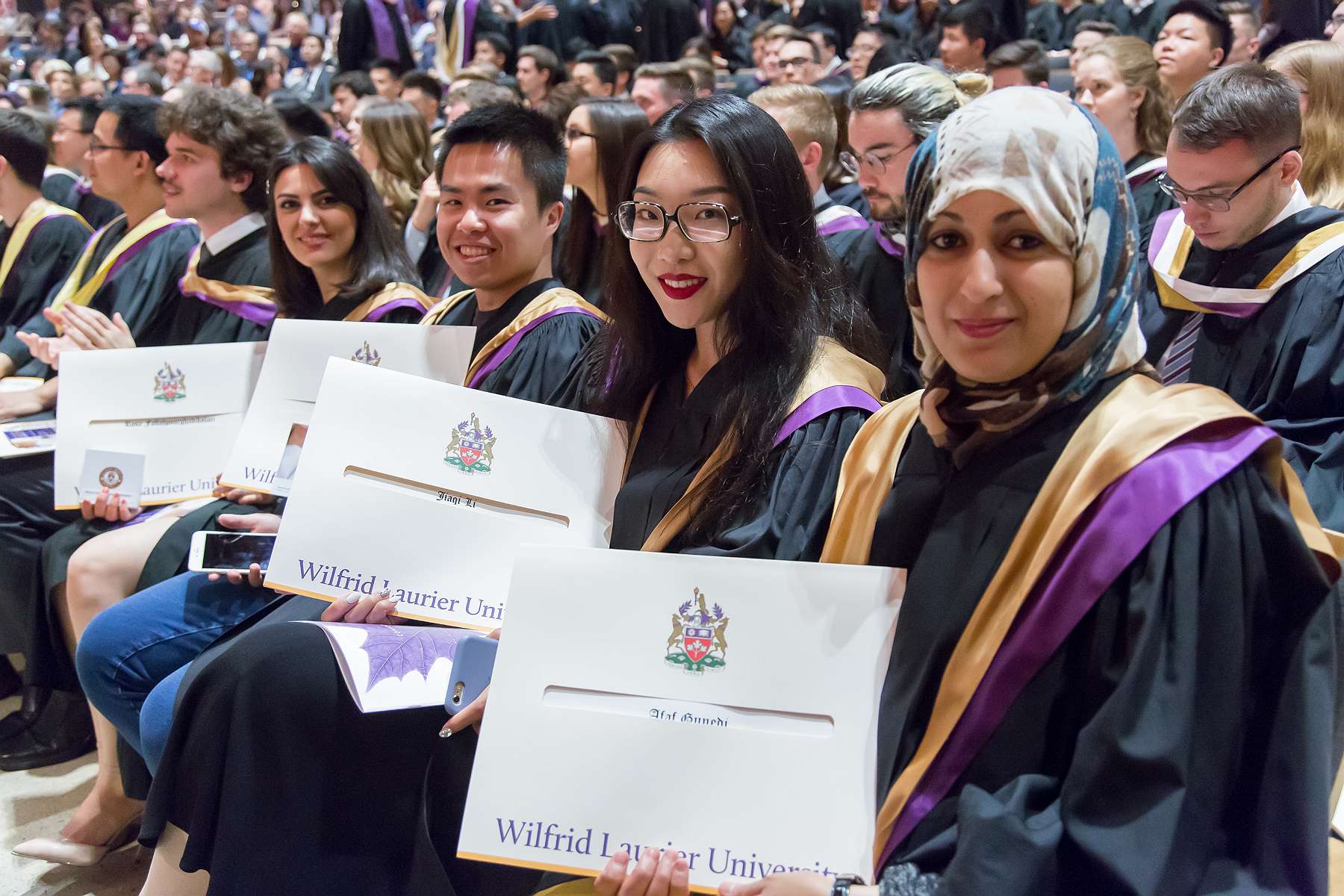 Ceremony Tickets
All ceremonies are ticketed events and tickets can only be claimed by the graduating student.
We've outlined the process for submitting an RSVP and claiming tickets below. 
Ceremony RSVP
Ceremony invitations are sent to mylaurier.ca email accounts. Students must submit an RSVP to recieive a link to the convocation portal.
Round One Tickets
After submimtting an RSVP, students receive a link to access the convocation portal. You must use your name as it appears in LORIS and your @mylaurier.ca email account to complete a transaction by providing payment for the Graduate Ticket and claim guest tickets.
Guest ticket allotments in Round One are based on venue capacity, class size and application numbers. 
Be sure to read the details provided in the communications and posted to the convocation portal carefully as restrictions and deadlines apply. Guest tickets are no longer guarenteed after the close of Round One.
Round Two Tickets
In the days following the close of Round One, staff will evaluate the availability of unclaimed tickets based on graduate participation and the number of guest tickets claimed to date.  Information about a second release of guest tickets (only if available) will be sent via mylaurier email accounts to those who have completed a transaction in the convocation portal.
Student tickets continue to be available in Round Two, though guest tickets are no longer guaranteed.
Final Release
Staff will conduct a review of all ticket orders approximately one week before ceremonies. At this time, there will be a final release of all available unclaimed tickets. Similar to Round Two, a message will be sent to mylaurier email accounts, if available.