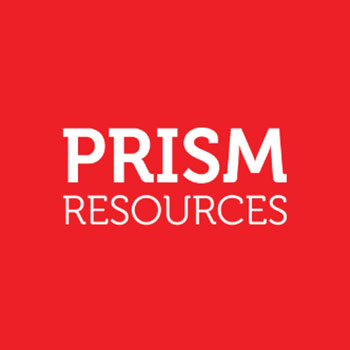 Board of Advisors Meeting Minutes, Aug. 7, 2020
Attendance
Advisors Present
Helena Keirstead, chair
Jennifer Komar, vice-chair
Michael Lisetto-Smith
Sally Ramsammy
Hideki Ariizumi
Karin Schnarr
Bruce Everitt
Graham Falconer
Matthew Rohweder
Jessica Smith
Prism Resources Employees Present
Avishya Uchil
Sorina Ciucurita
Leah Marassut
Michelle Stratulat
Jordan Masciarelli
Natasha Kasunic
Agenda
Approval of June 5 Meeting Minutes
The meeting began at 12:00 PM with the matters arising from the June 5th BOA meeting. Brief follow up included: the ERP project, in which David Wheatley worked with the Prism Resources team to finalize a vendor requirements list; completion of the faculty advisor package; confirmation of remote access to the lab computers; and the administration and facilitation of rental fleet returns.
General Updates
The President provided an update regarding the Prism Resources Fee as well as the facilitation of the Fee and Breaking into Wall Street ("BIWS") payments. The decision to maintain the fee at its current price of approximately $65 has been finalized. Those automatically enrolled in the Prism Fee can opt-out until Sept. 23, and those who are not automatically enrolled can purchase a membership through the Course Merchant. This information will be distributed through email, socials and on the MyLS page. Additionally, the Prism Resources website migration project has begun and is expected to be completed in December 2020.
Spring Training Department Updates
The MyLearningSpace page has launched and is housing the pre-recorded videos from W20 as well as information pertaining to accessing various software (such as Bloomberg), rentals, training pathways and general Prism FAQ. The Privacy and Security Impact Assessments ("PSIA") for Bloomberg Bloomberg and Capital IQ have been processed, and Certiport is still in progress with the goal of being completed by Fall 2020.
In regards to Fall training offerings, the Prism Resources team has been working closely with ICT to ensure success in the following key areas: instructor training on the Zoom platform, seamless course registration and remote access to lab software required for training courses. The aforementioned items have been heavily discussed and various programs are in place to guarantee availability of fall training courses.
Rental Fleet and ERP Updates
A finalized list of vendor requirements has been developed for the ERP system and a project request has been submitted with ICT that has identified two ERP solutions for consideration. The projects completion date is December as no commitments can be made until the University's procurement process is completed; Prism Resources must follow Laurier guidelines in these matters.
Equipment returns have been administered and a survey has been sent to members with outstanding rentals. The 1stwave of returns has been sent to Laurier Distribution Services for the process to be started. In Fall 2020, rentals will generally be made out for longer periods and smaller items will be "bundled" together with larger items for rentals. Rental requests and extension requests will be done through Qualtrics.
Prism Onboarding and Faculty Packages
The Onboarding Package is still in works and may be pushed into Fall 2020. This will be transitioned to the incoming Vice President of Human Resources.
The Advisor Package has been completed. Implementation, including targeting department heads/area leaders and seeking future opportunities to pitch in Zoom classes, is to begin in coming weeks.