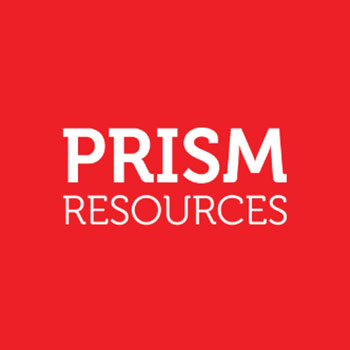 Board of Advisors Meeting Minutes: June 5, 2020
Attendance
Advisors Present
Jennifer Komar
Michael Lisetto-Smith
Sally Ramsammy
Helena Keirstead
David Wheatley
Sepideh Yeganegi
Madhu Kalimipalli
Bruce Everett
Martin Qiu
Graham Falconer
Prism Resources Employees Present
Avi Uchil
Sorina Ciucurita
Leah Morassut
Michelle Stratulat
Agenda
Approval of Feb. 7 Meeting Minutes
The meeting began at 12 p.m. with the matters arising from the Feb. 7 BOA meeting. Brief updates include the discontinuation of Nielsen courses for the foreseeable future, the Salesforce relaunch has been delayed until campus reopening, Adobe licenses have increased from 3 to 6.
Financial Updates – Budget
The budget that was presented was dated April 30, 2020. Admissions revenue was 7.22% lower than in 2018/2019overall, and student salaries were higher than projected due to W20 compensation paid to students whose work was discontinued as a result of COVID-19. Students were paid the average hours worked during the term until COVID started. This is higher than normal because operations typically slow down at the end of the term.Overall expenses were still lower than projected due to savings from renovations and equipment.
Spring Training Department Updates
The Training Department is currently paused. Current projects include posting pre-recorded videos from W20 to the Prism Resources MyLearningSpace page upon launch. Privacy and Security Impact Assessments (PSIA) have been initiated for various programs including Certiport and Bloomberg, while CapIQ and Tableau continue through the process with a goal to complete all outstanding PSIAs by Fall 2020.
Rental Fleet and ERP Updates
Equipment returns will begin to be administered to members that have outstanding rentals through a partnership with Distribution Services. In Fall 2020, the full rental fleet will be available to students with assistance from ICT and on-campus MSR employees to facilitate transportation of items between the desk in LH1014 and Distribution Services. Equipment will be fully sanitized using disinfectant wipes, such as Lysol. Additionally, the preliminary stages of finding a new ERP developer have begun, and Prism has been mindful of not oversharing information with potential developers.
Advisor Package
The Advisor Package is an information package for Advisors and faculty that explains what Prism Resources is and how professors and students can take advantage of available services within their courses. With many unaware faculty members and potentially confused students, this will inform and update both students and faculty on how Prism's business model has changed and what services are offered. This will be implemented through targeting department heads/leads to disperse relevant information to faculty as well as contacting faculty directly. Prism employees also plan to actively seek opportunities in professors Zoom calls to present quick pitches.
Fall Training Course Availability
Commencing in the Fall 2020 term, Prism Training Courses will be run fully through Zoom. This integration will require working with ICT to obtain remote access to the lab computers for some, but not all, courses. It will also require the launch of the MyLearningSpace Prism page to facilitate sign-ups and Zoom access (through the Zoom tab). Class sizes are predicted to be smaller, capped between 8 and 10 students.