 Simplified Changes Coming to Laurier Logins
In February 2022, students, faculty, and staff will notice some changes to the login process for some of Laurier's most-used software – MyLearningSpace and LORIS. These changes are being made to simplify users' login experiences while also helping to enhance account security.
What Changes Will You See?
The primary change will be visual. Instead of seeing the existing login pages, such as the login page for LORIS pictured below, users will be directed to the second image.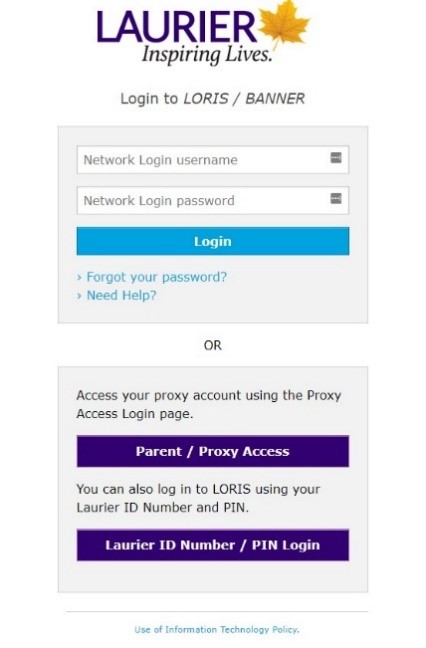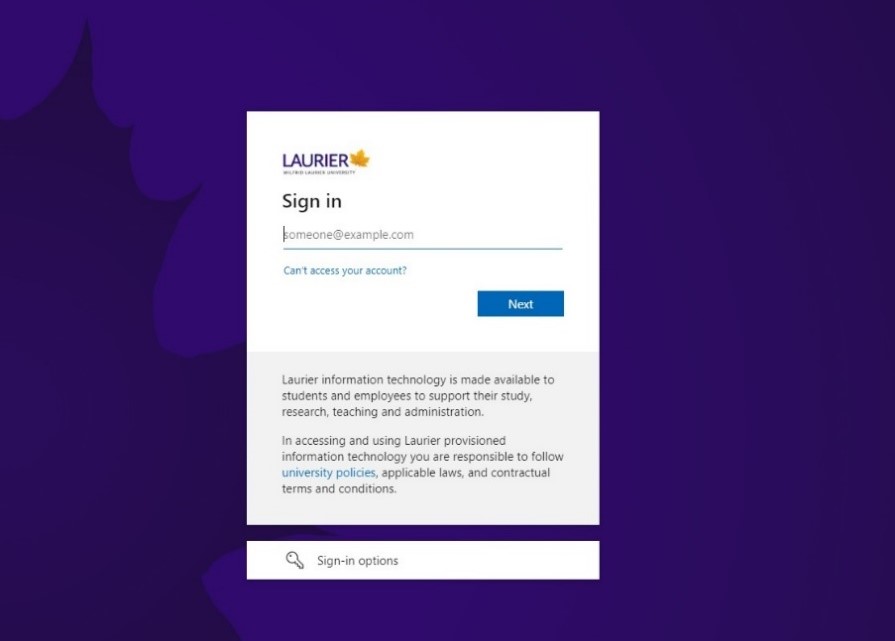 In addition, in the past users could enter their username (i.e., AJUTZI) or email (i.e., abcd1234@mylaurier.ca), now users will only use their Laurier email. For students, this will be their email that ends in @mylaurier.ca and for faculty and staff, it will be their @wlu.ca email.
Why make these changes?
Changing the way that Laurier users access MyLearningSpace and LORIS is one way that ICT is endeavouring to streamline the login process for students, faculty, and staff. In our current state, when users sign in to MyLearningSpace they are automatically signed into LORIS and vice versa. However, Microsoft applications like Outlook and Teams require a separate login. With the changes coming in late February 2022, when users sign in to any of these sites (MyLearningSpace, LORIS, or any Microsoft web application) they will automatically be logged in to all of them on the backend. Then, when users pull open any of these sites, they will already be authenticated, removing the step of having to log in twice.
These changes are not only beneficial to users but will serve as part of a bigger initiative that will see the introduction of Multi-Factor Authentication (MFA) for all current students, faculty, and staff. Through MFA access to your accounts is verified through two pieces of information. This helps to ensure that even if your password is compromised, the second verification method will prevent your account from being accessed by anyone other than you. By implementing MFA, accounts will be more secure. And, by implementing the login changes outlined above in addition to MFA, users will have a more seamless login experience.
Who can I talk to if I have questions?
The only action required from students, faculty, and staff is to be aware of the visual change and understand that you will need to log in with your Laurier email. However, if you still have questions, students are encouraged to email support@mylaurier.ca and staff and faculty can log a ticket by emailing servicemanager@wlu.ca.