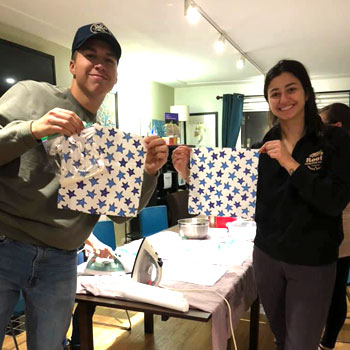 Indigenous Student Association
The Indigenous Students' Association (ISA) is an official student club at Laurier's Brantford and Waterloo campuses focused on promoting cultural awareness through reconciliation, inclusivity and friendship. ISA serves to provide students with academic and personal support throughout their undergraduate degree as well as creating a place to come together and celebrate Indigenous heritage while also educating the general public.
With events ranging from cultural and spiritual activities to bingo and movie nights, ISA creates community among Laurier's Indigenous student body and other interested students. ISA is an opportunity for Indigenous and non-Indigenous students to come together in a safe environment to express themselves, make friends and learn more about Indigenous cultures. 
To get involved and join the mailing list, email wluwaterloo.isa@gmail.com.  (Waterloo) and wlubrantford.isa@gmail.com (Brantford).