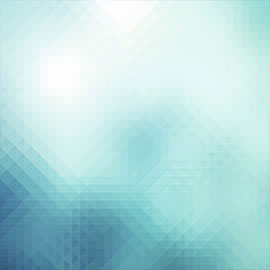 Survivor supports re: Danielle Robitaille keynote
Lawyer Danielle Robitaille was invited to deliver a keynote address on gender issues and discrimination within the criminal justice system on March 8 as part of the Criminology Student Association's Criminology Conference, which is part of Laurier Brantford's Research Week. Robitaille worked alongside lead defence lawyer Marie Henein in the Jian Ghomeshi sexual assault trial.
Though Robitaille cancelled her address, The Diversity and Equity Office recognizes that survivors and their support networks in our community have been impacted.
The Ghomeshi trial, the media coverage, and the reaction to the women who came forward was a painful reminder to some people of their own experiences disclosing their stories or going through the criminal justice system. For others, the trial also reinforced some of the attitudinal barriers that prevent people from seeking support in the first place. The trial shed light on the routine treatment of survivors seeking justice through the legal system, including how myths about women's behaviour following an assault are used to deny their credibility. At Laurier, the Gendered and Sexual Violence Policy makes a commitment to addressing prevalent myths that function to blame and stigmatize survivors. To that end, we are training senior leaders and front-line support persons on the neurobiology of trauma and on how to respond to disclosures.
Since the announcement of Robitaille's keynote and subsequent cancellation there has been increased dialogue and debate on social media and in the classroom. We recognize the range of impacts this can have on members of our community, including impacts on feelings of safety and belonging.
We want to remind the Laurier community that our team of support persons, including the sexual violence counsellor and advocate and the sexual violence support advocate are available to provide non-judgmental and compassionate support to people who have been impacted by gendered and sexual violence. Support is available regardless of when or where violence took place and no evidence or details are required in order to access help.
To contact Sarah or to book an appointment, please email sscanlon@wlu.ca.
To book an on-campus appointment with the Sexual Assault Centre of Brant's Sexual Violence Counsellor and Advocate, Hayley Moody, please email hayley@sacbrant.ca.
For 24-7 crisis and phone support related to sexual violence, please contact 519.751.3471.