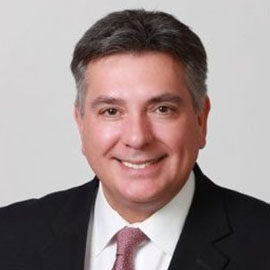 Minister of Finance of Ontario (Business Administration, BBA)
Charles Sousa, Legislative Assembly of Ontario
Following his graduation from the Bachelor of Business Administration program at Laurier, Charles Sousa (1982) worked in the private sector for 25 years. He first started his own financial company which specialized in asset-based lending and factoring service. A few years later, Sousa joined the Royal Bank of Canada (RBC) where he eventually became a director in the Commercial Markets group. While at RBC, he worked towards an Executive Master of Business Administration (EMBA) degree from the University of Western Ontario in 1994, further solidifying his business and economic skill sets. In 2007, Sousa was elected to the Legislative Assembly of Ontario as an MPP for the riding of Mississauga South. Since then, he has served in multiple provincial cabinet positions including the Minister of Labour, the Minister of Citizenship and Immigration, and most recently, Minister of Finance for Ontario.
Explaining his transition from finance to politics, Sousa fondly recalled his time at Laurier. After running his own specialty advertising company on the side in high school, he came to Laurier for its focus on experiential learning and its engaged student body. Having always been socially aware and community oriented, Sousa saw much more than what is written in the business textbooks and was interested in broader social issues as well. At Laurier, his favorite courses were business ethics and sociology in which the professors challenged him to think beyond just the bottom line. Sousa wrote for The Cord and published several articles on student housing; he was politically engaged and was even jokingly a part of the Rhinoceros Party (a satirical political party in Canada). After graduation, he got involved with various business associations because of his finance start-up and began volunteering in the community, which continued into his years as a banker at RBC. With a growing list of political contacts through his community engagement, he was asked to assist with RBC's government relations. Crediting Laurier for his understanding of both business principles and social policy, Sousa was proud to have played an instrumental role in helping the bank interpret the priorities of the government and in drafting the bank's first corporate social responsibility report. With a desire to do something meaningful and a familiarity with government work, he joined the Ontario Liberal Party in 2000 and became an MPP in 2007.
In his current role as Ontario's Minister of Finance, Sousa oversees the province's economic and financial plans and will deliver his fifth, highly-anticipated Ontario Budget in 2017. He highlights that one of his most important tasks is listening, because "you always have something to learn." He learns from his constituents, his staff members, and experts in their fields. According to Sousa, one of the benefits of holding public office is that he gets access to, and advice from political leaders, CEOs and bank presidents. Even when differing political ideologies exist, he appreciates everyone's willingness to help because of the important work that needs to be done. Other than meeting the many people that he wouldn't otherwise meet, he also appreciates the impact and legacy that his role brings. Many decisions, on infrastructure or on health care for instance, are not about election cycles and will bring long-term benefit to future generations.
The job also comes with many challenges. Long hours and heavy workload are common, not only for himself but also for his staff. Politics works seven days a week and so must Sousa and his team. Stress is also a part of the job. He is constantly making public speeches, presenting in parliament, answering questions at news conferences, etc., so he needs to know his material very well. For example, one of the most stressful moments for Sousa is that on budget day, he gets grilled by the media about every detail in the newly released provincial budget which is hundreds of pages long. However, he doesn't mind the stress too much because it is a form of "invigorating stress" and he loves helping people.
Asked about what skills are helpful to a career in politics, Sousa suggested that it's important to realize that politics is everywhere: it's in governments, in corporations, in friend groups, etc. Whether one wants to persuade, campaign for an election, or get a promotion, that person must have the ability to market and sell their ideas. Equally important is managing priorities given the complexity of government policy work and the vast number of issues that need to be considered. Furthermore, while some succeed by running for office right away, Sousa reflects on his own career and believes that private sector experience can also be very useful. His 25 years in business taught him how to run a business with financial discipline, how to manage staff and how to foster relationships. Once you become an elected official, the expectations are high and you will need those skills and experiences that you accumulated from before. The exact type of work does not matter – be it accounting, public relations or policy making – they will all help you learn, grow, and eventually have something to contribute.
Sousa encourages Laurier students to get involved in the community, even for those who do not intend to run for office. Surprisingly, even though Sousa has been a successful politician for over a decade now, he didn't think he would go into politics when he was in university. "I didn't think I was eligible," he said. He was simply interested in social issues and because of this interest, opportunities later presented themselves.
Sousa points out that recently, cynicism is high in politics and misinformation is prevalent. He thinks politicians have a responsibility to combat the negativity and hyper-partisan tendencies. "Whatever you do," he said, "be a real person and stay true to yourself."